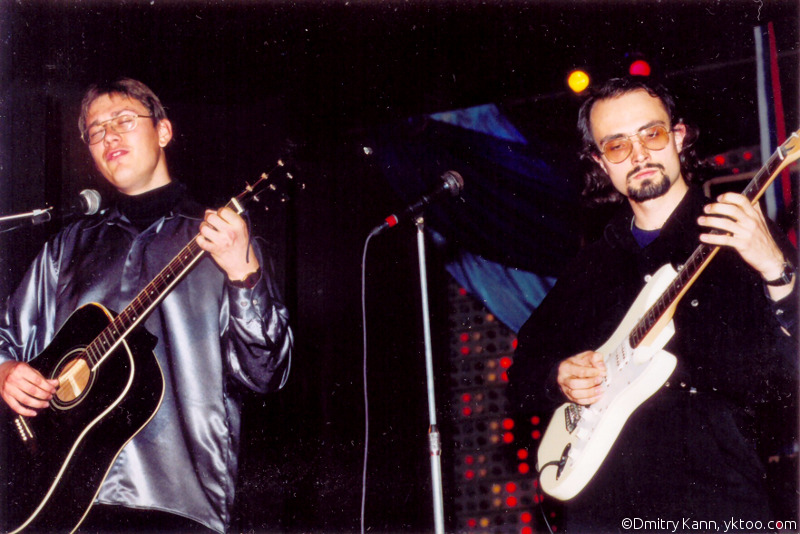 In the period 1997-2003 I was a part of the Radiolaria (Russian: Радиолярия) duo, the other member of which was my schoolmate Igor Abakumov. Back then we were actively exploring a broad range of musical genres, from bard author song to acoustic rock to art rock to progressive metal.
Radiolaria was based in Tyumen, Russia, which was my home city at that moment. Most of our recordings were made at my home studio. We used acoustic and electric guitars, keyboards and a good deal of programming.
Almost all of Radiolaria's songs were written by Igor, performed by us both, and arranged, recorded and mixed by me.
Discography
Radiolaria has recorded two studio albums, one unfinished album and a few other tracks.