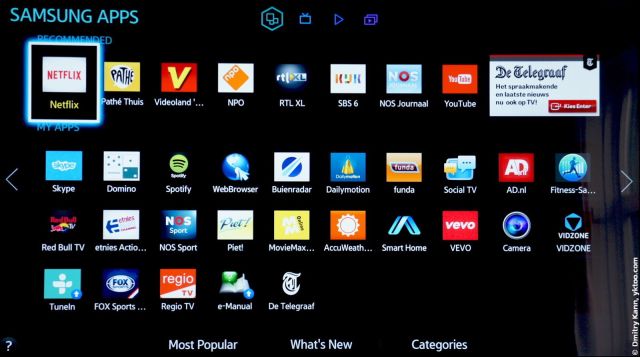 Smart Hub
This TV has an interactive mode, the so-called Smart Hub, which offers the following four panels.
Panel one: Applications
You can install free and paid application, for which a Samsung account is required. Out-of-the-box the TV has YouTube, NetFlix, Spotify and a bunch of others. Applications can be installed on an external USB drive. And, of course, you can update and uninstall them.