The website afk.best, which I launched two years ago, has got a facelift.
It's an online dictionary helping you decipher all those tricky Dutch abbreviations and acronyms you stumble upon so often that it can drive you mad.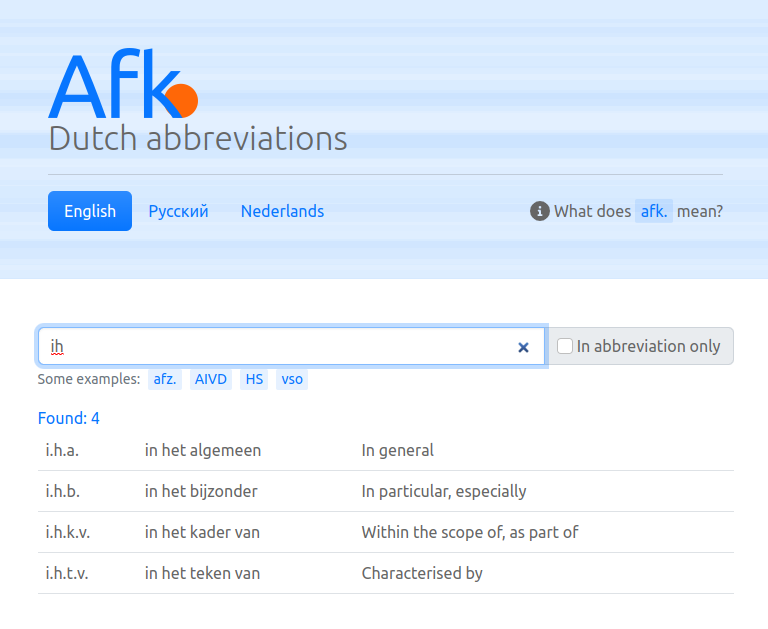 The website afk.best has been recently updated (I've upgraded Bootstrap from version 4 to 5 in case you're interested). I also keep adding new abbreviations I come across now and then.
If you think there's something missing there, please let me know. Tech-savvy dudes can also make a pull request here. ■