We're just back from the UAE. In Dubai all boards and announcements are bilingual, in Arabic and English. And it's worth noting English there is quite decent compared to other non-English countries.
Yet there is a blunder now and then.
Here's a board in a waterpark which discourages sharing Googles: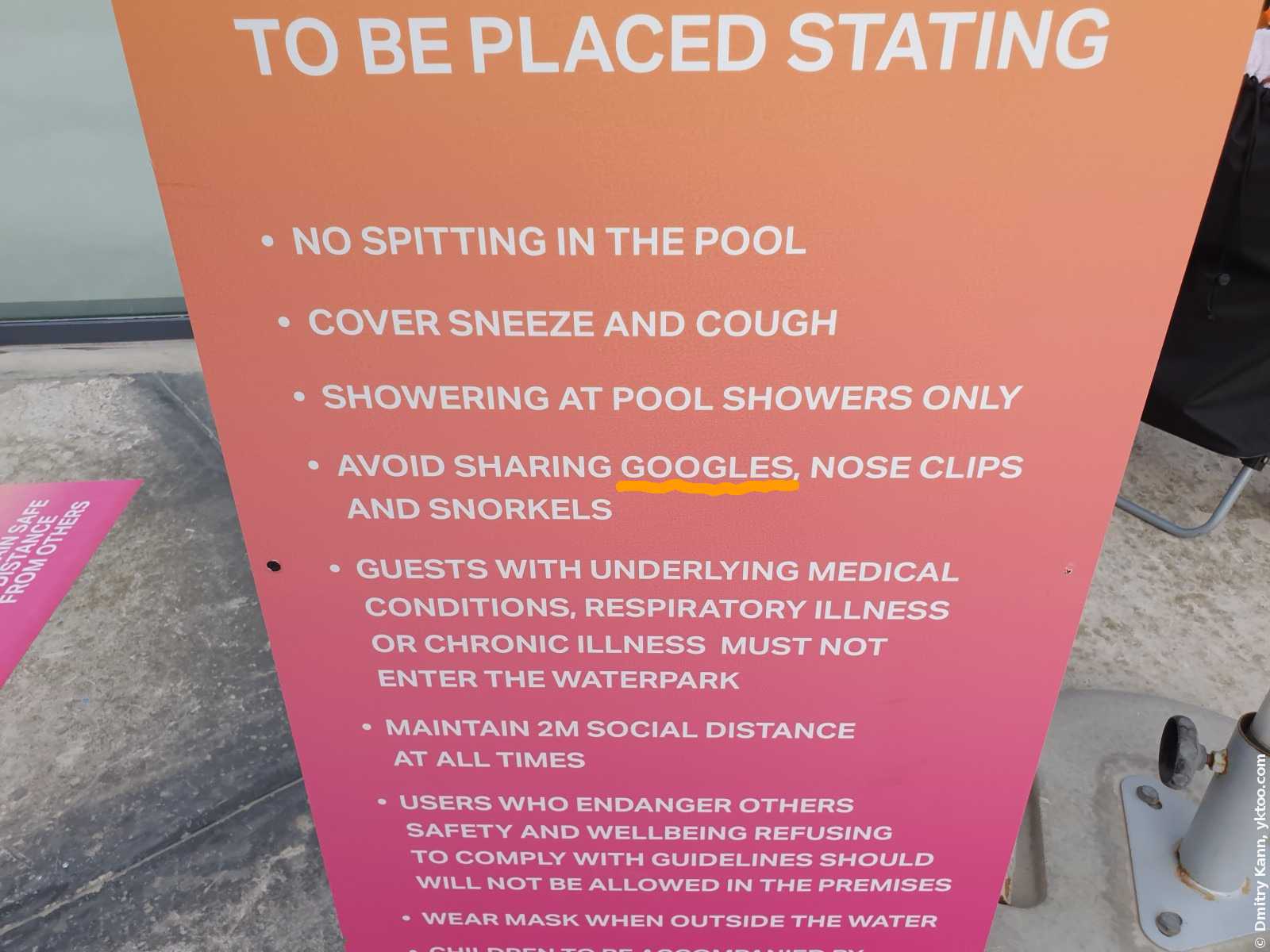 Which is obviously meant to be "goggles" but nonetheless funny. There's also an extra should further on.
Another funny typo: braek time: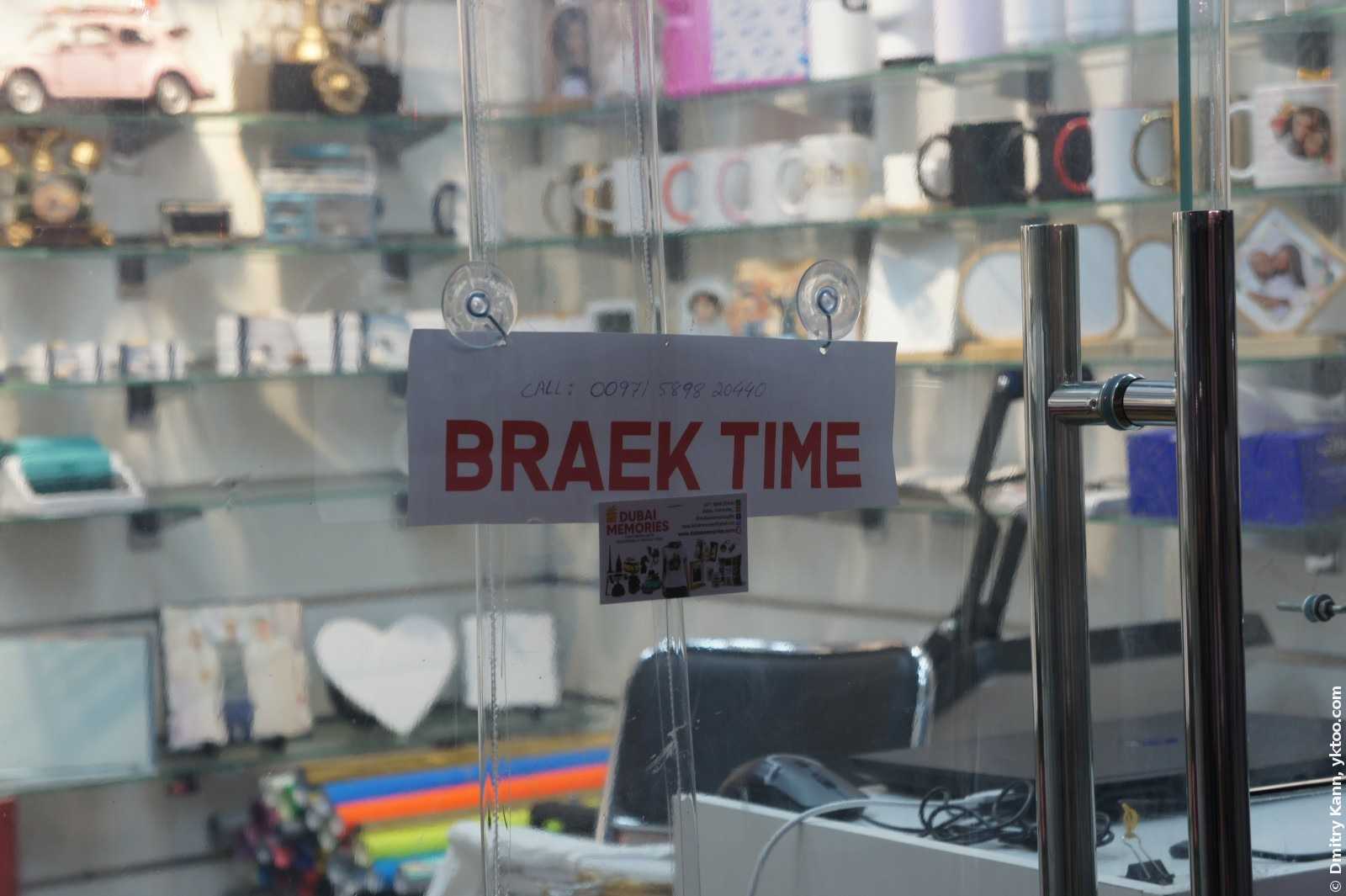 This is no typo, but I personally doubt "creptastic" is a good name for a restaurant: