A surprisingly heavy snowfall has covered Holland with a pack of snow. Contrary to the tradition, the snow didn't immediately disappear but stayed for a few days running.
There's no wintersport this year because of the pandemic. But nothing is impossible for a creative mind!
You can always bend to circumstance and make it work in your favour:
The Dutch don't seem to care about cleaning inner roads from the snow. Or roads outside residential areas, for that matter, which get gritted with salt instead.
A few days later came the real fun: the canals got covered with ice for the first time since 2012. Nederlanders, tired of staying inside, have turned that into a sort of fair, with music, glüwein and hot chocolate.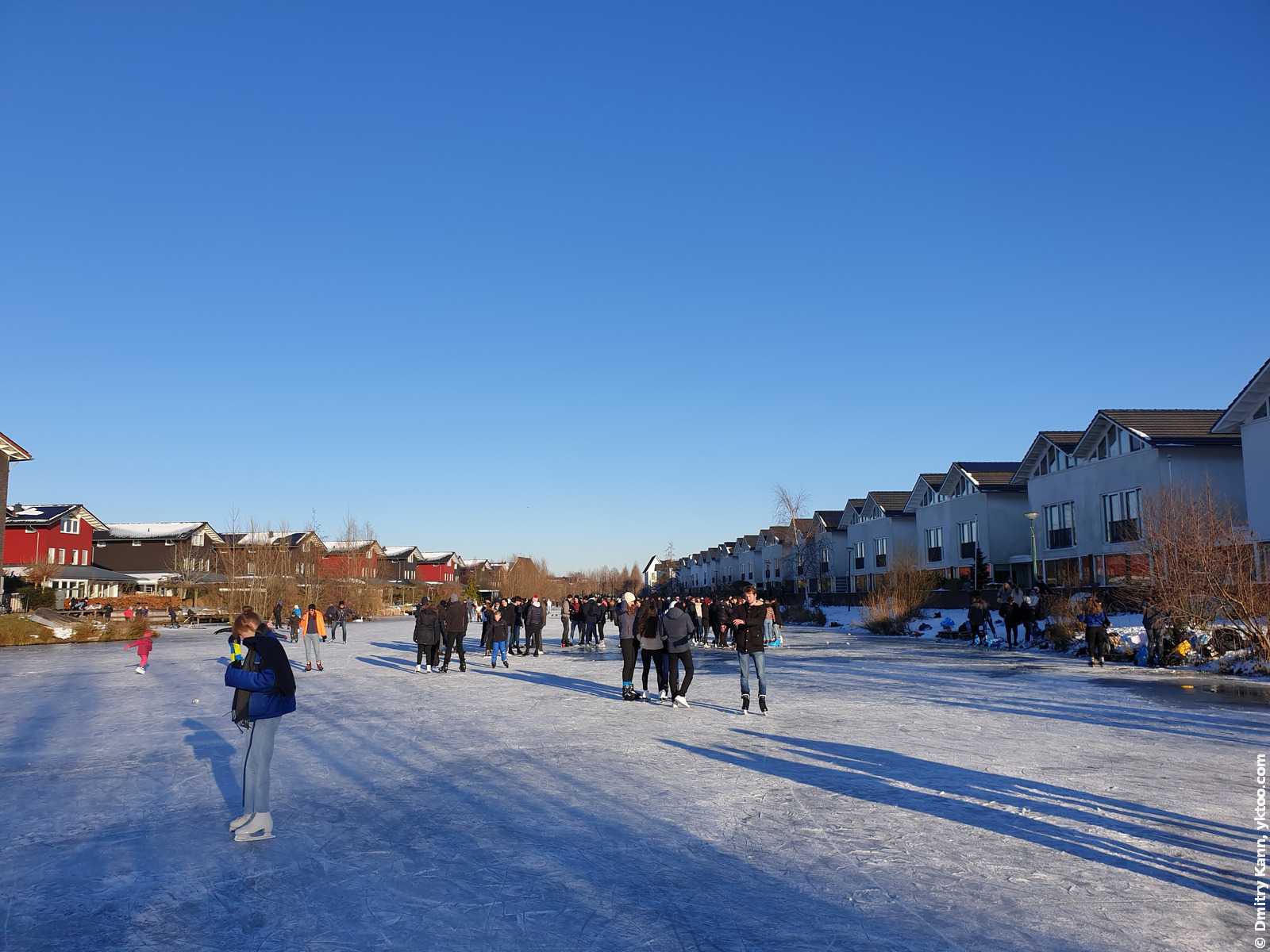 According to the weather forecast, we'll see positive temperatures as of tomorrow. The winter is apparently over. ■