It's Friday again! This tenth edition of Musicellaneous features another unique project by a talented individual. I'm talking about the instrumental progressive metal band Andromida, which is in fact just one person: the American Ramon Gutierrez.
The band is unique because Ramon is "legally blind", which was discovered when he was as little as three years old.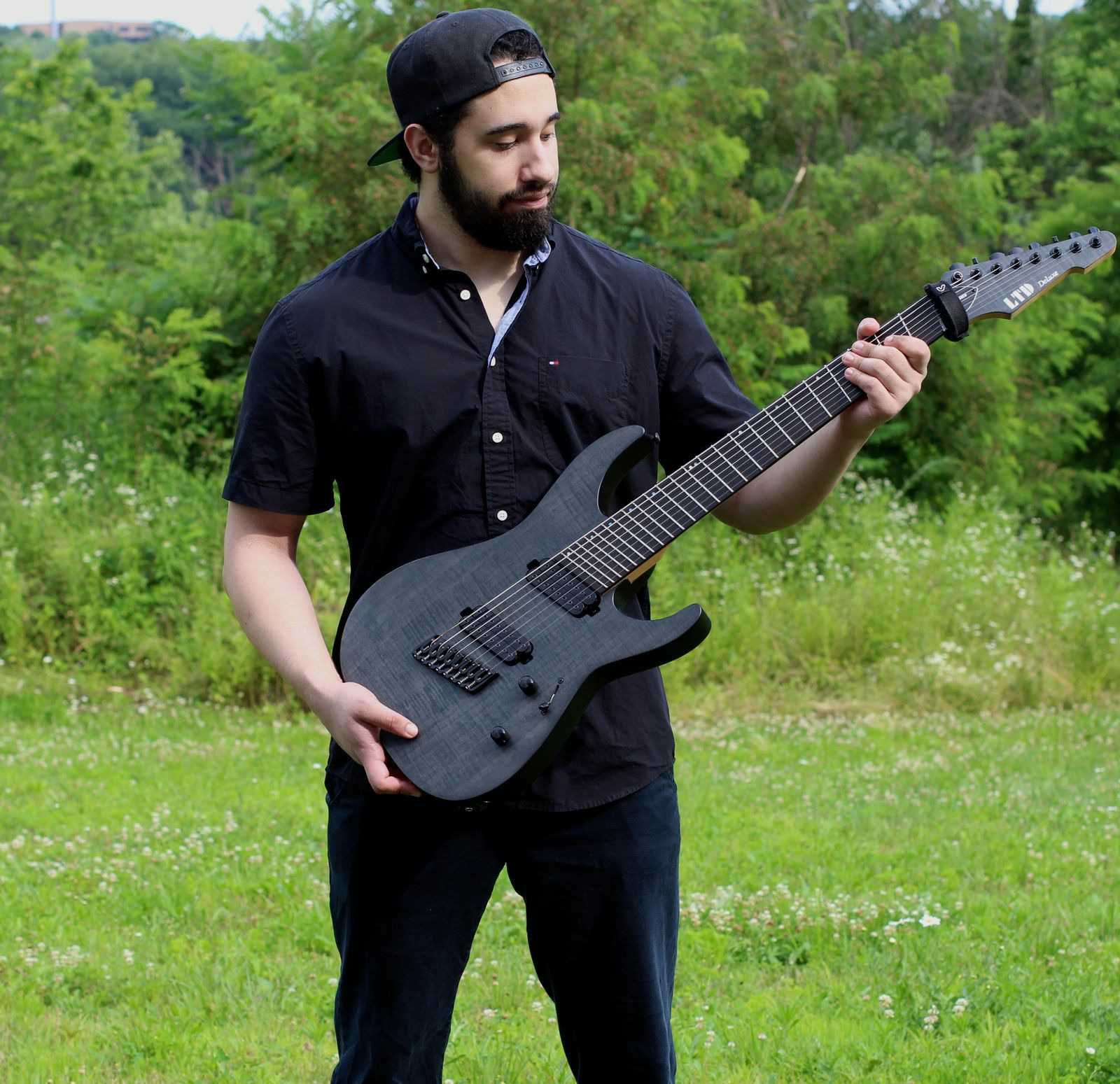 According to the band's official page, the musician started learning violin at the age of three and guitar when he was eleven. He was supervised by a teacher when learning violin, but guitar he has completely learned himself—and, naturally, by ear.
Which is hard to believe if you watch his videos:
Music
Nearly all tracks by Andromida are instrumental save for a couple of songs featuring guest vocalists (Crawling, Take What You Want).
The tracks' names are all related to space, which, along with the music itself, closely reminds me of Sithu Aye and Widek. The sound is dense and heavy, featuring typical djent rhythms. It's a remarkably quality work, so my kudos to Ramon, both as a musician and as a producer.
Discography
Andromida is also strikingly prolific. It has released as many as five albums and a dozen singles in the last three years.
| | | |
| --- | --- | --- |
| | | |
| 2016 | Celestial (EP) | |
| | | |
| 2017 | Crawling (Single) | |
| | | |
| 2017 | The Void | |
| | | |
| 2018 | Voyager | |
| | | |
| 2019 | More Than Human (EP) | |
| | | |
| 2019 | Soulseeker (EP) | |
| | | |
| 2019 | Dissimulation (Single) | |
| | | |
| 2019 | Dimensions (Single) | |
| | | |
| 2019 | Universal (Single) | |
| | | |
| 2019 | Panspermia (Single) | |
| | | |
| 2019 | Fortitude (Single) | |
| | | |
| 2019 | Abstraction (Single) | |
| | | |
| 2019 | The Mandalorian (Single) | |
| | | |
| 2019 | Lose You to Love Me (Single) | |
| | | |
| 2019 | Take What You Want (Single) | |
| | | |
| 2019 | Metalbirb 64 (Single) | |