The yesterday's event has been a success in my opinion!
I've had a great time, and the turn-out was even larger than expected.
Presentation
The event has been held at the headquarters of Eonics in the Hague.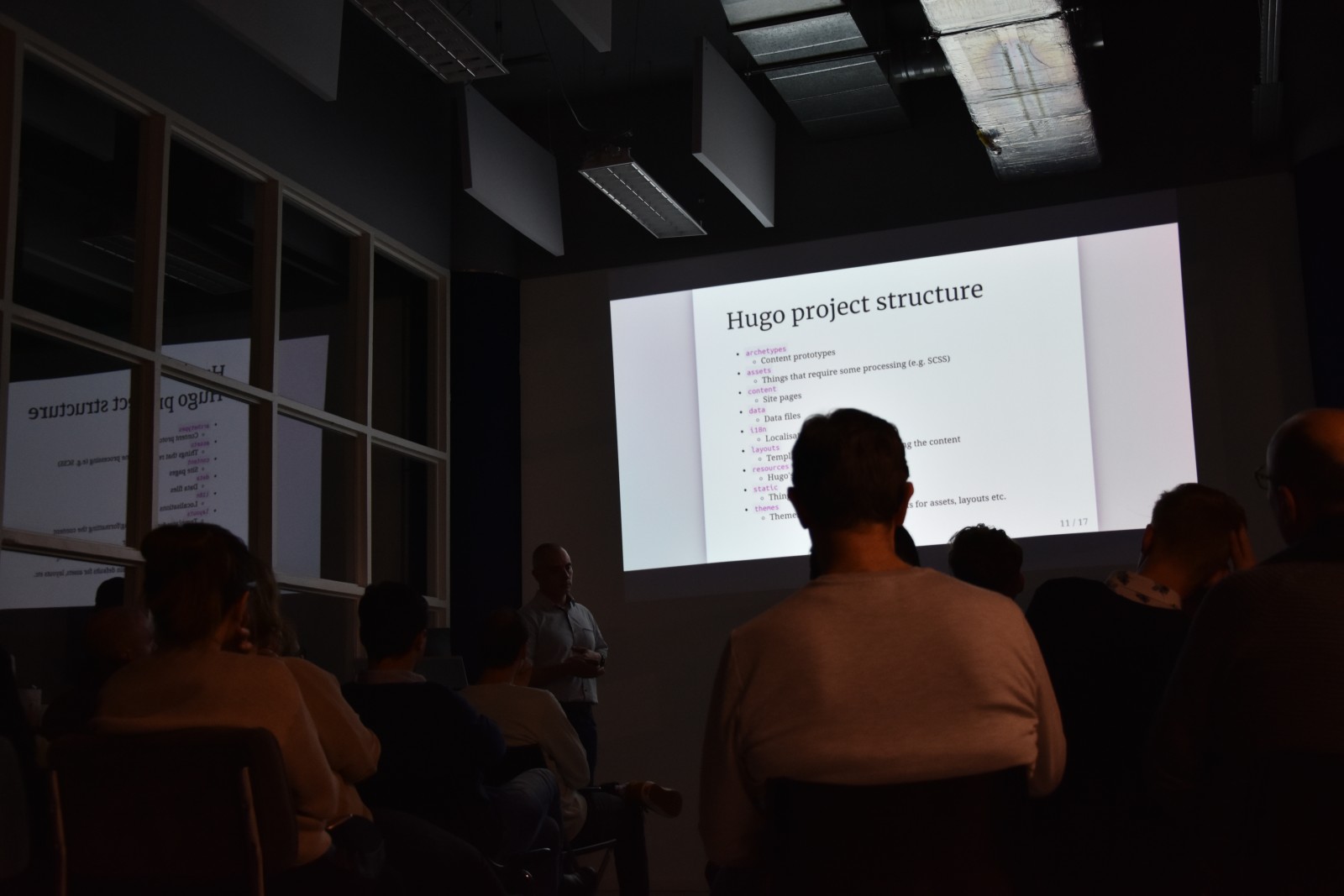 The topic evoked quite a bit of interest among the audience, which I do understand.
As soon as I discovered Hugo myself, I couldn't help a wish to reimplement yktoo.com in a static form a short while after.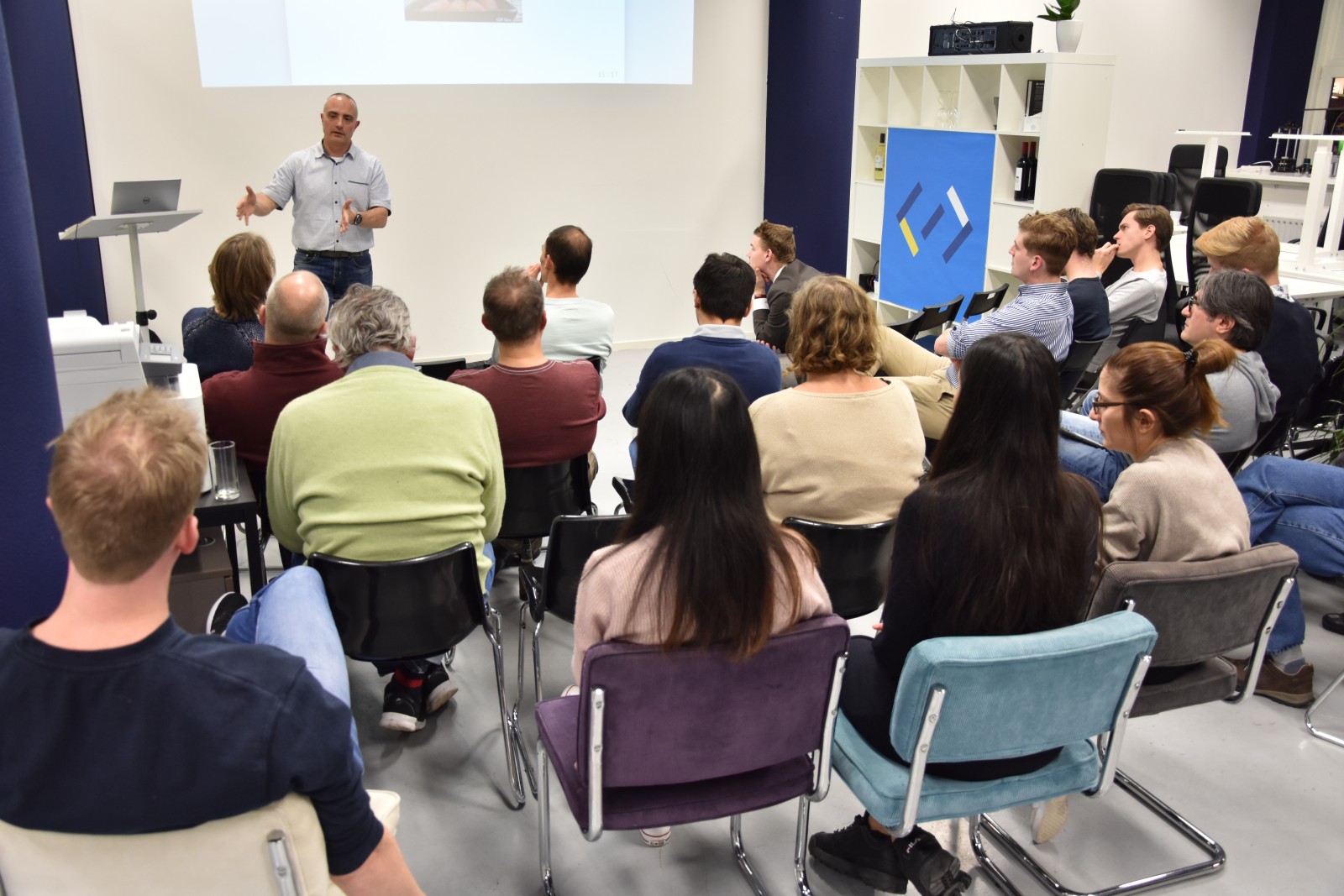 Workshop
After a short break for a meal (lekker, as usual) the participants went on with a practical assignment.
They were requested to build a portfolio website for a fictitious press agency named Acme Press, which was selling photographs to news agencies and bloggers. The portfolio items were to be properly classified by tags and authors.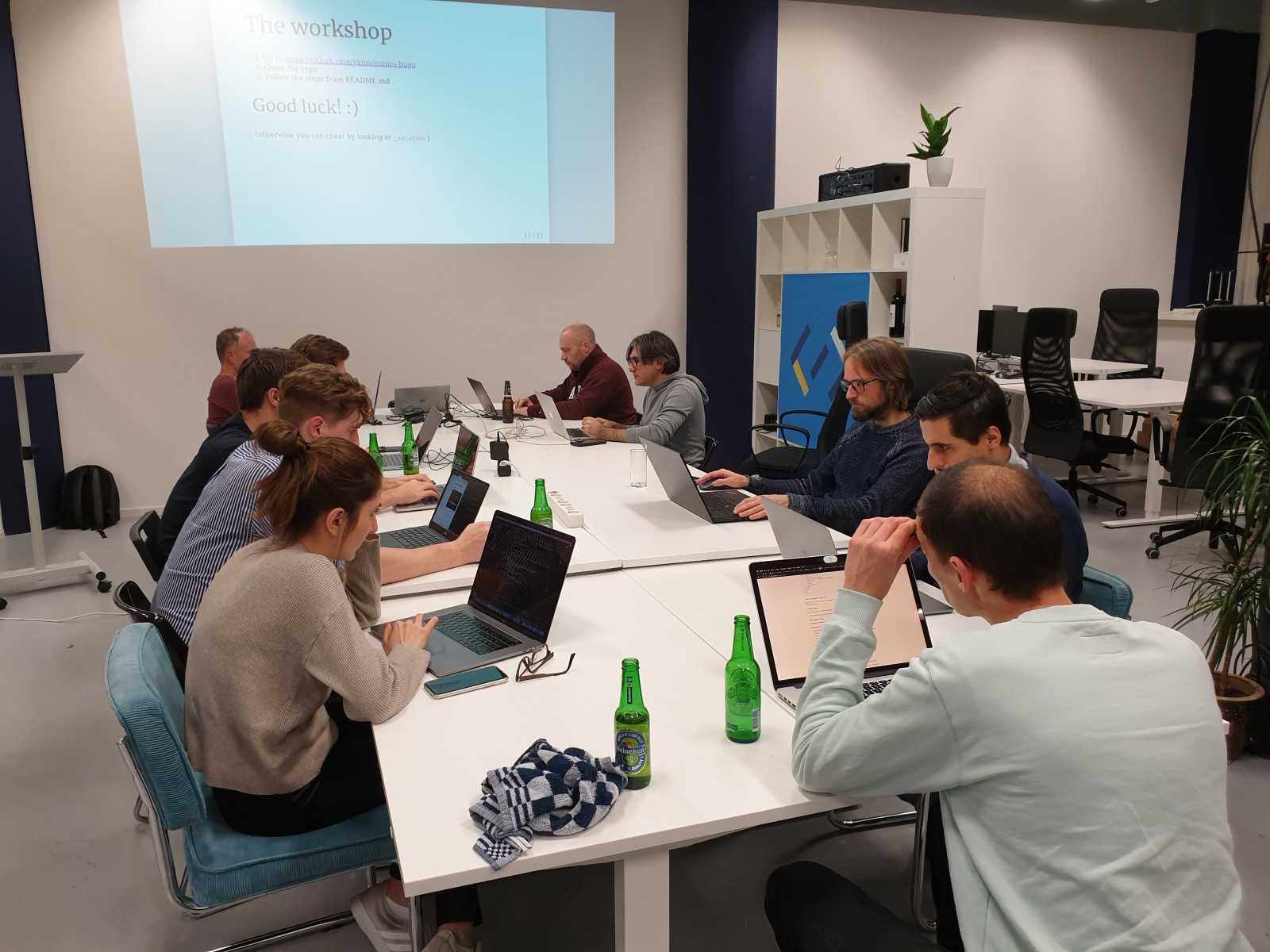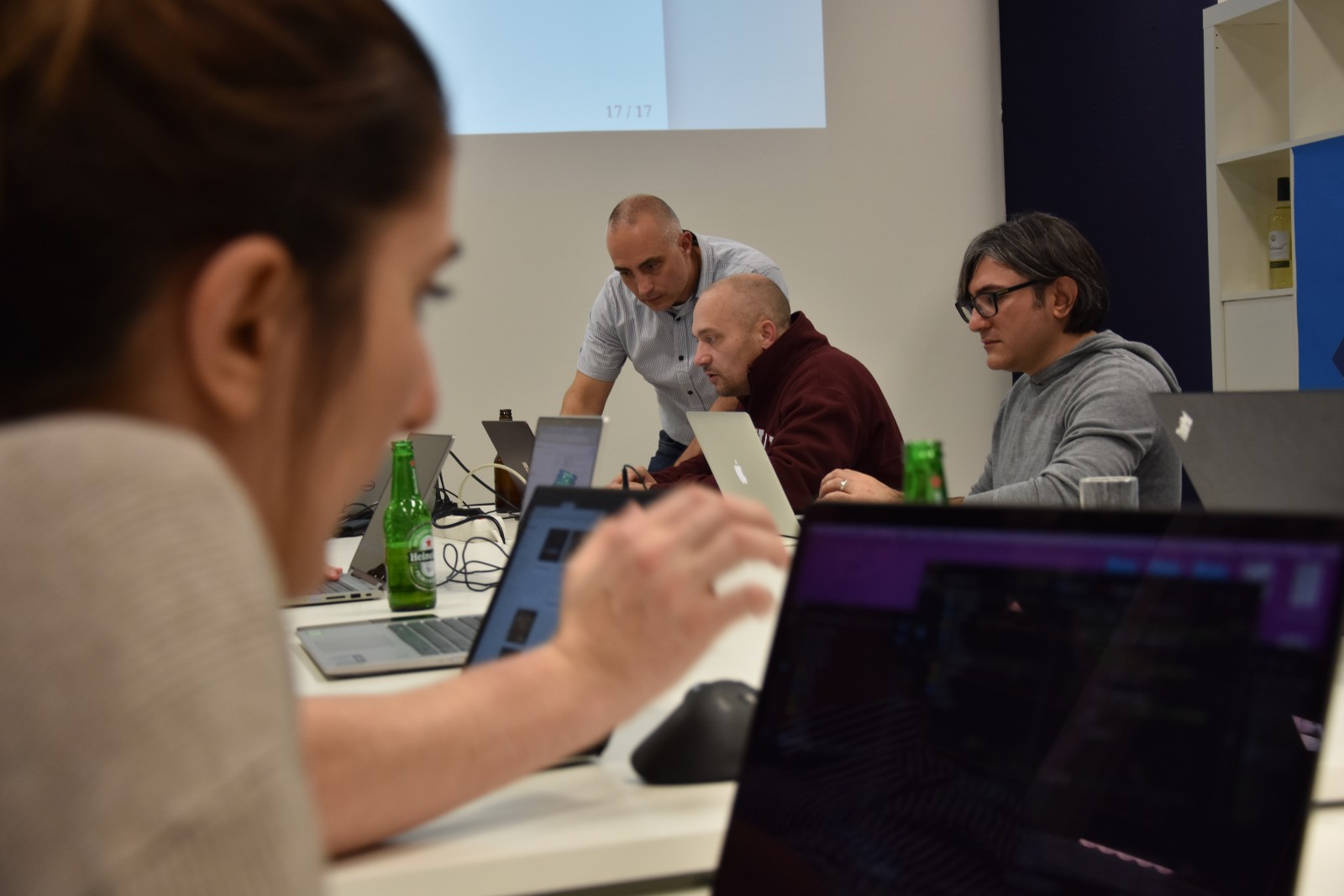 This was, by the way, my first presentation in Dutch, which I survived turned out to be comprehensible enough according to the feedback that I got.
Keynote and assignment
The presentation is hosted online at GitHub Pages, accessible via the button below:
Presentation: Static Site Generation with Hugo
The source code for the presentation, as well as the assignment and its solution, are available in this GitHub repository. ■