Today I've received a parcel from the almighty AliExpress. A pretty puzzling one.
You'd be puzzled, too. What do you think an "inflatable treasure" is?
No kidding, that's what it reads: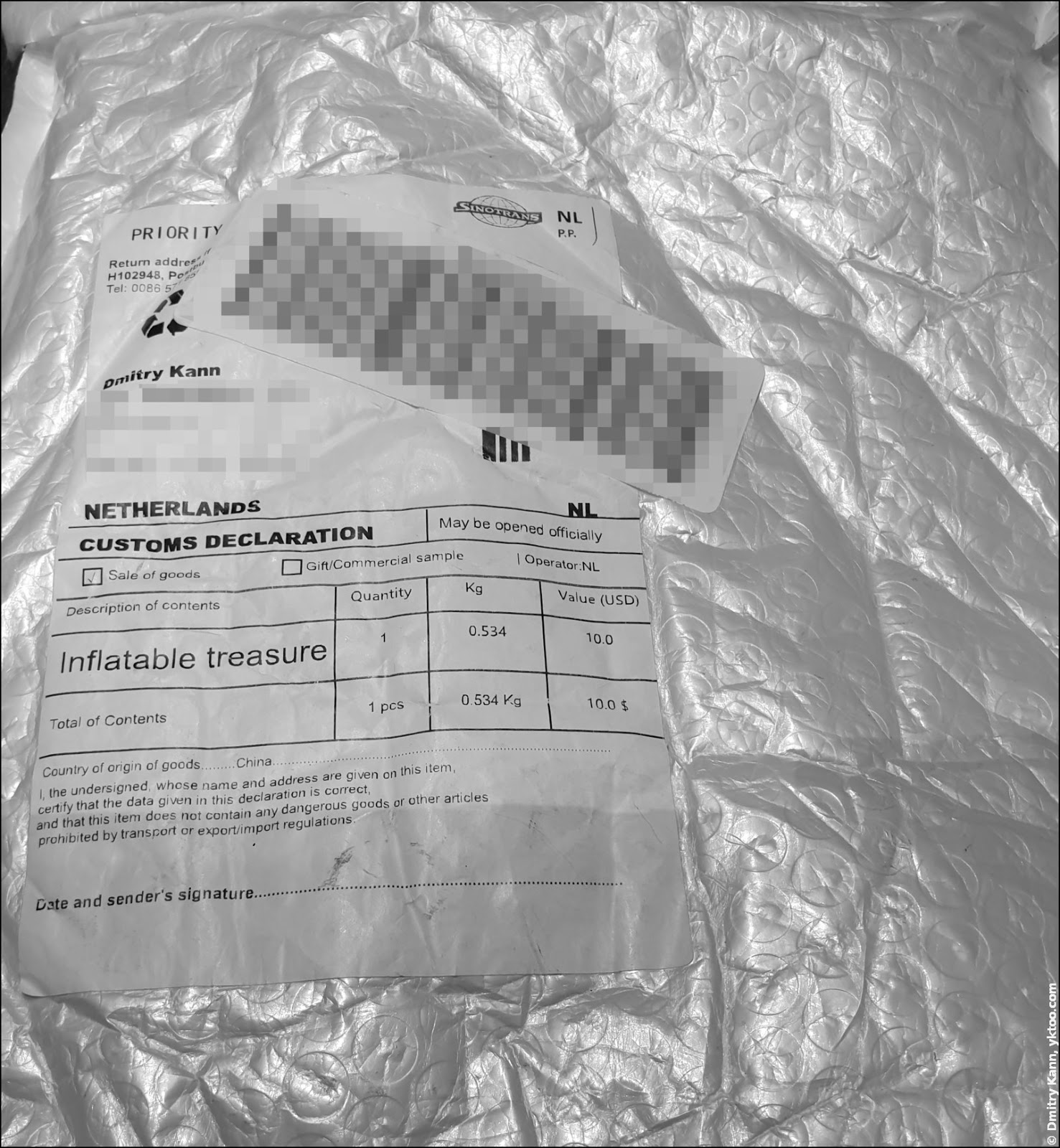 The right answer: it's a battery-powered Xiaomi (Mijia) Electric Pump.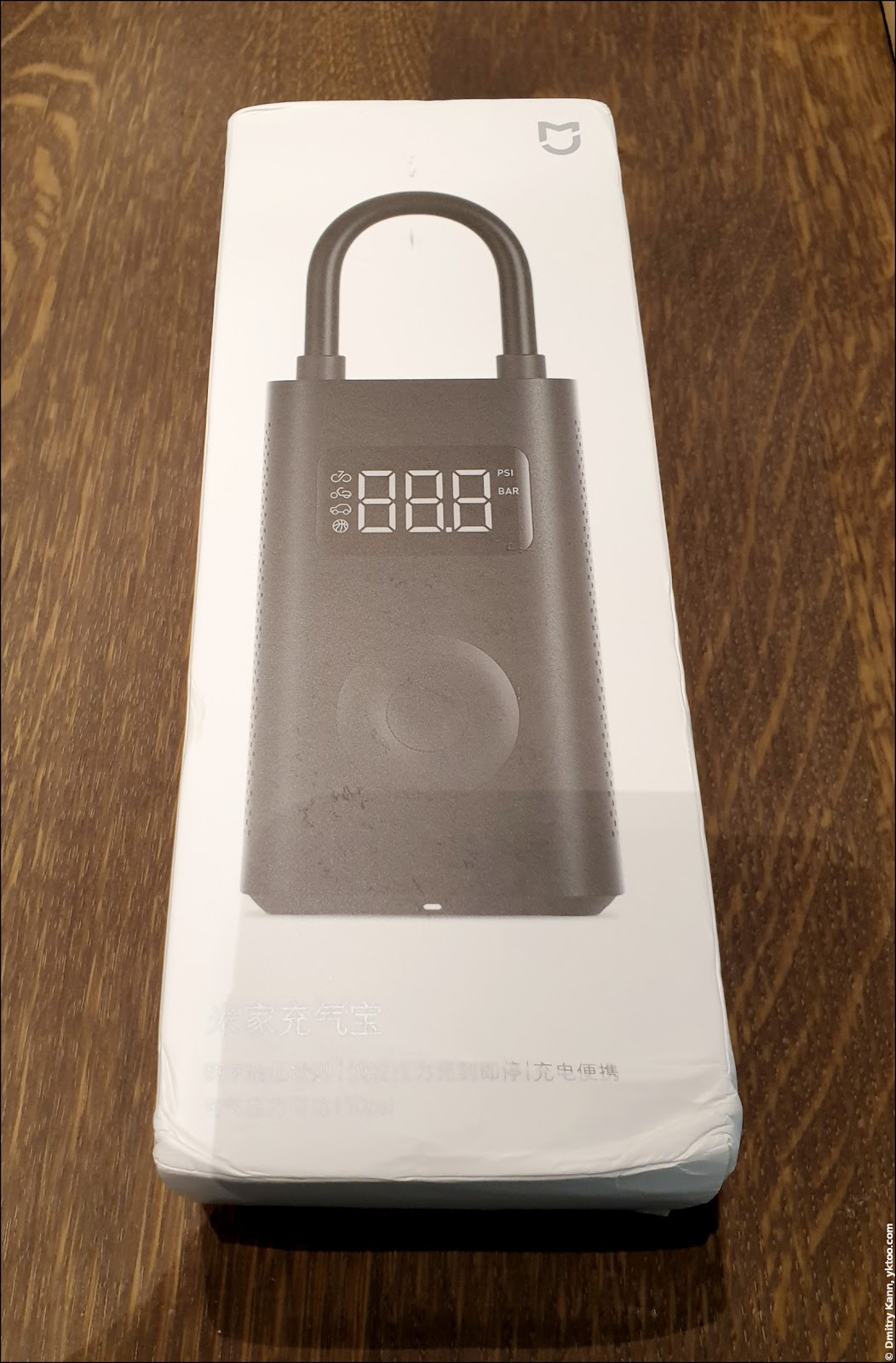 I have to admit, it's a very good looking one. One might confuse it for a music player. I'm going to write a review after having used it for a while.
Follow-up: Xiaomi Mijia electric portable pump review