I like Xiaomi gadgets and own quite a bunch of them.
I've been using their thermo-hygrometer Xiaomi Mijia for about a year now. This neat gadget provides temperature and relative humidity readings.
E-Ink display
You can find perhaps a zillion of similar thermometers, however what is special about this model is an e-ink display (also called "electronic paper"). This type of display provides a way better contrast compared with conventional LCDs, but is also more expensive.
The thermo-hygrometer can be hung on a wall or put on a desk using the provided stand.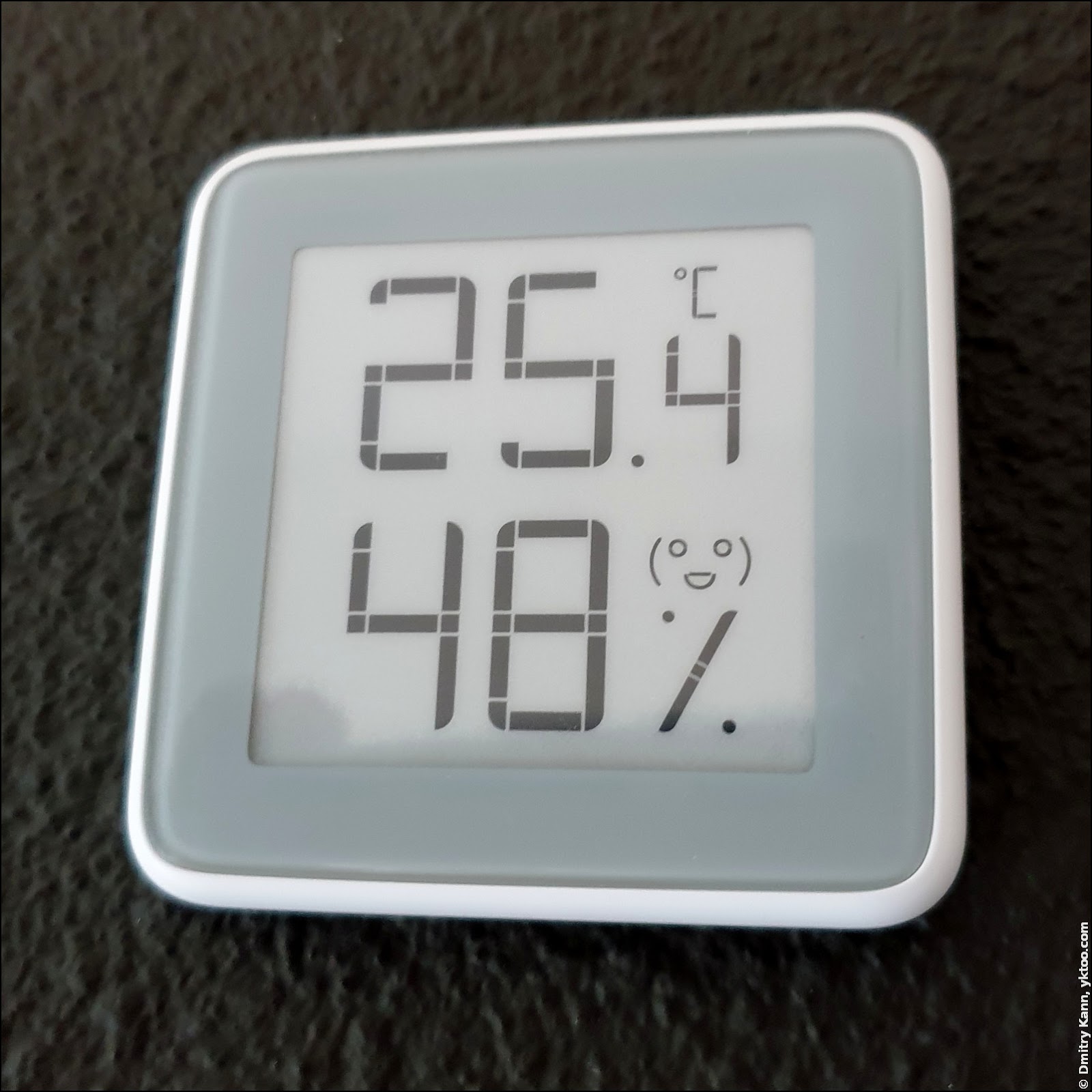 I bought mine at AliExpress at a nifty price of € 9, shipping included.
I've started with one piece to try it out, and it worked out fine. Then I bought another three. The e-ink display is gorgeous, especially in the dusk the difference with a regular LCD is striking.
My experiences
This thermometer is made of high quality materials and well-built—just like any other Xiaomi gadget I own. It requires one CR2032 battery located under the back cover. Apart from the thermometer and the stand, the package includes a piece of double-sided sticky tape and a sticky magnetic pad, which you can use to affix the gadget on the fridge, for instance.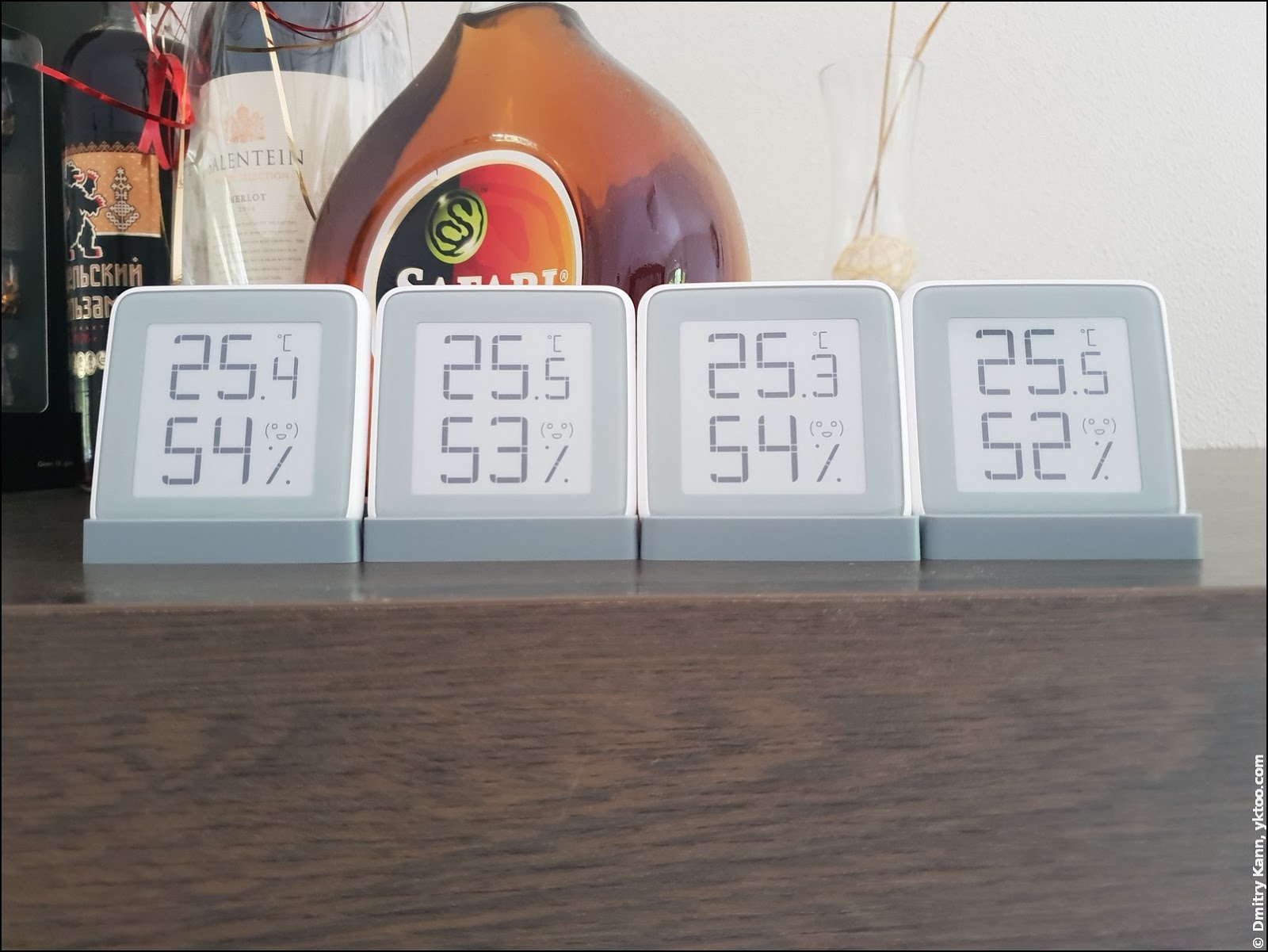 As you can notice on the photo above, all four pieces I have provide very close temperature and humidity readings. The refresh rate is about once a half a minute.
Next to the temperature and the humidity numbers the e-ink display shows a weird emoticon, which is supposed to indicate the comfort level. As the temperature or the humidity goes up, the emoticon turns even more weird sad.
Under the back cover there's also a temperature unit switch (°F/°C) so one can choose between readings in Fahrenheit and in Celsius.
Battery life
As I mentioned above, this devices uses one CR2032 battery. When it runs out the display goes blank and a little crossed battery icon appears in the corner.
When it comes to the battery life, I have some mixed feelings. In some cases the gadget would stop working after just a couple of weeks, and sometimes it would last for eight to nine months—no clue why the difference. And a couple of times I've witnessed an even more peculiar behaviour: the display went blank and the battery-empty icon showed up but after a few hours I would see it working again ¯\_(ツ)_/¯
Conclusions
Pros
Super high contrast display
Decent quality build
Lightweight and stylish
Affordable price
Can be used on a wall or standing
Cons
The battery lifetime is somewhat unpredictable
Where to buy
Here's the seller I've bought it from. ■