Right before my ten-year anniversary in Holland, on Easter Monday, the castlerun De Halve van De Haar has taken place. I've been participating in it since the very beginning (one, two, three).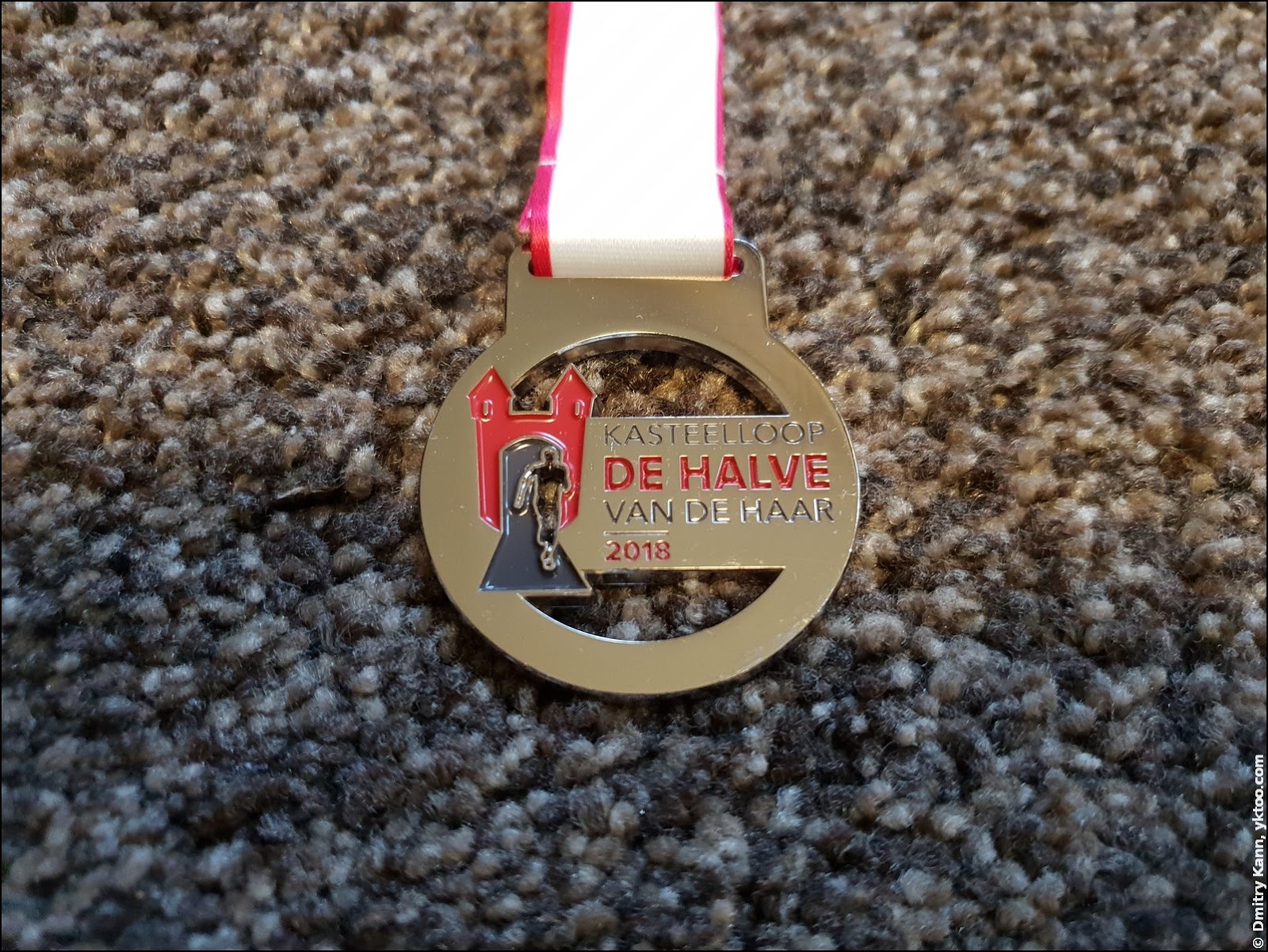 Yet again I've been lucky to have beaten my previous half marathon (21.1 km) record: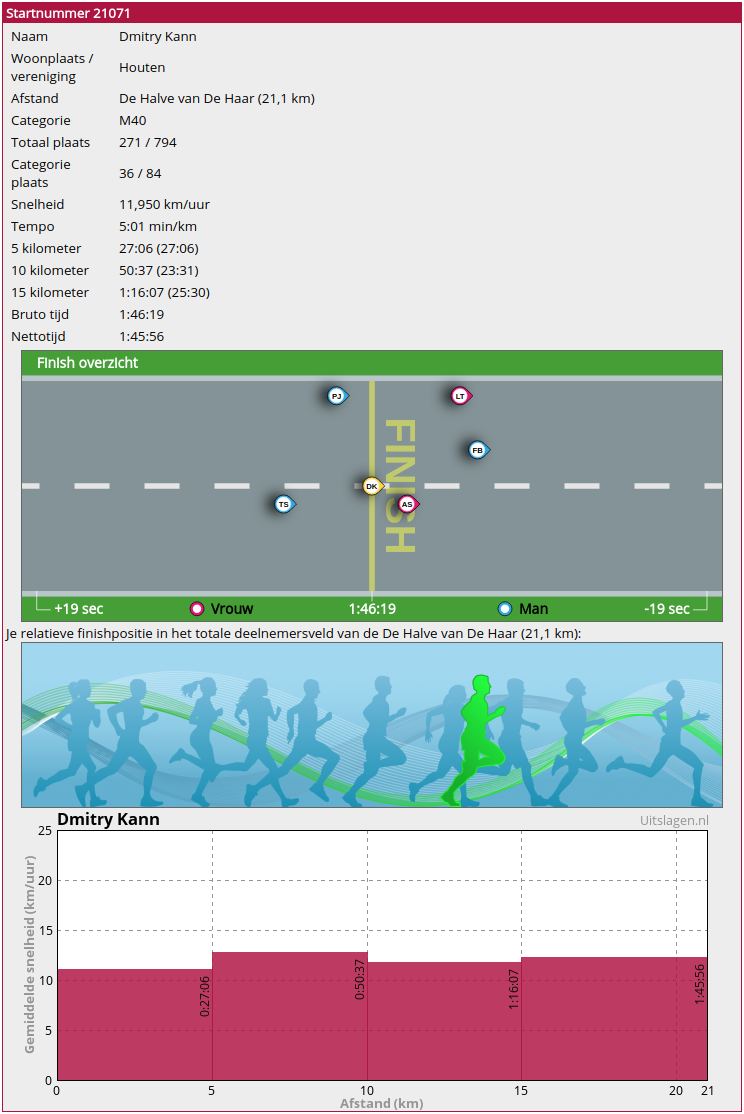 The outcome is as follows: 1:45:56, the 271st place out of 794 (which isn't entirely fair because it's based on the gross time, adding 23 seconds to my net result). My previous record was 1:47:54, so it's a two-minute improvement, quite unexpected for me. My average pace was 5:01, which almost corresponds to 12 km/h.
As mentioned before, there was a total of 794 runners. A hundred fewer compared to the previous run, but still pretty crowded at the start line.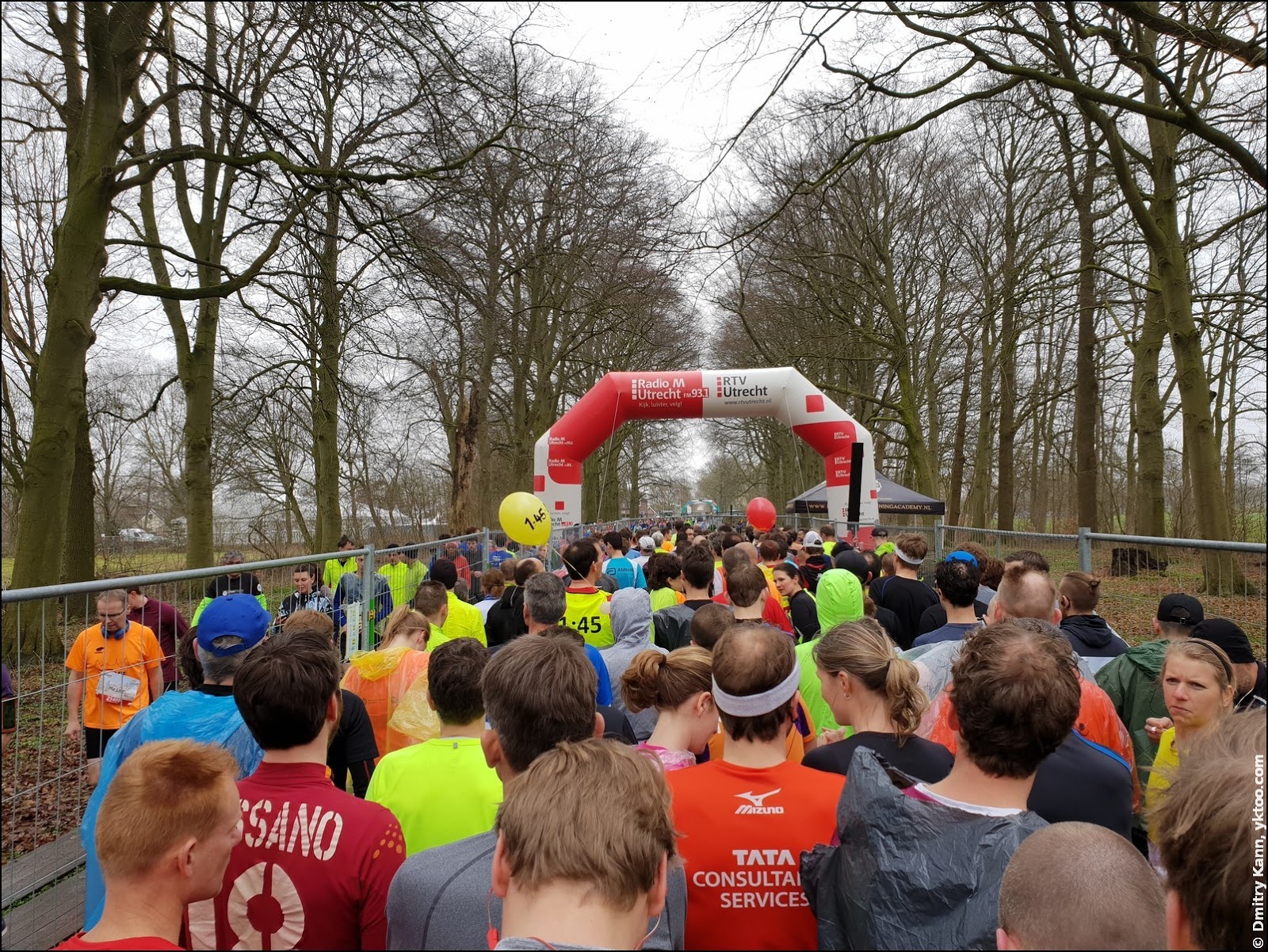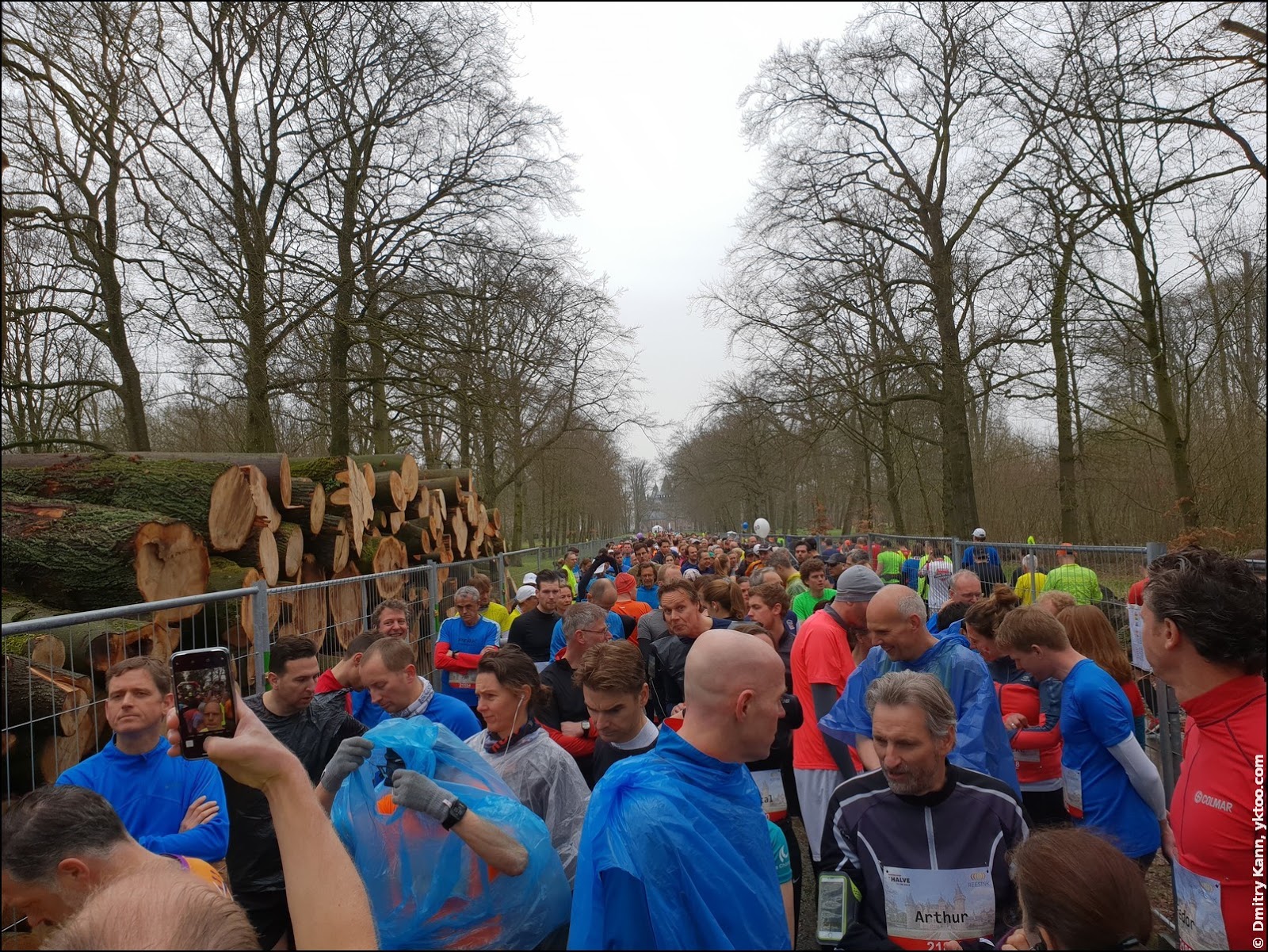 In terms of running the weather was perfect: cloudy, cool, with moderate wind: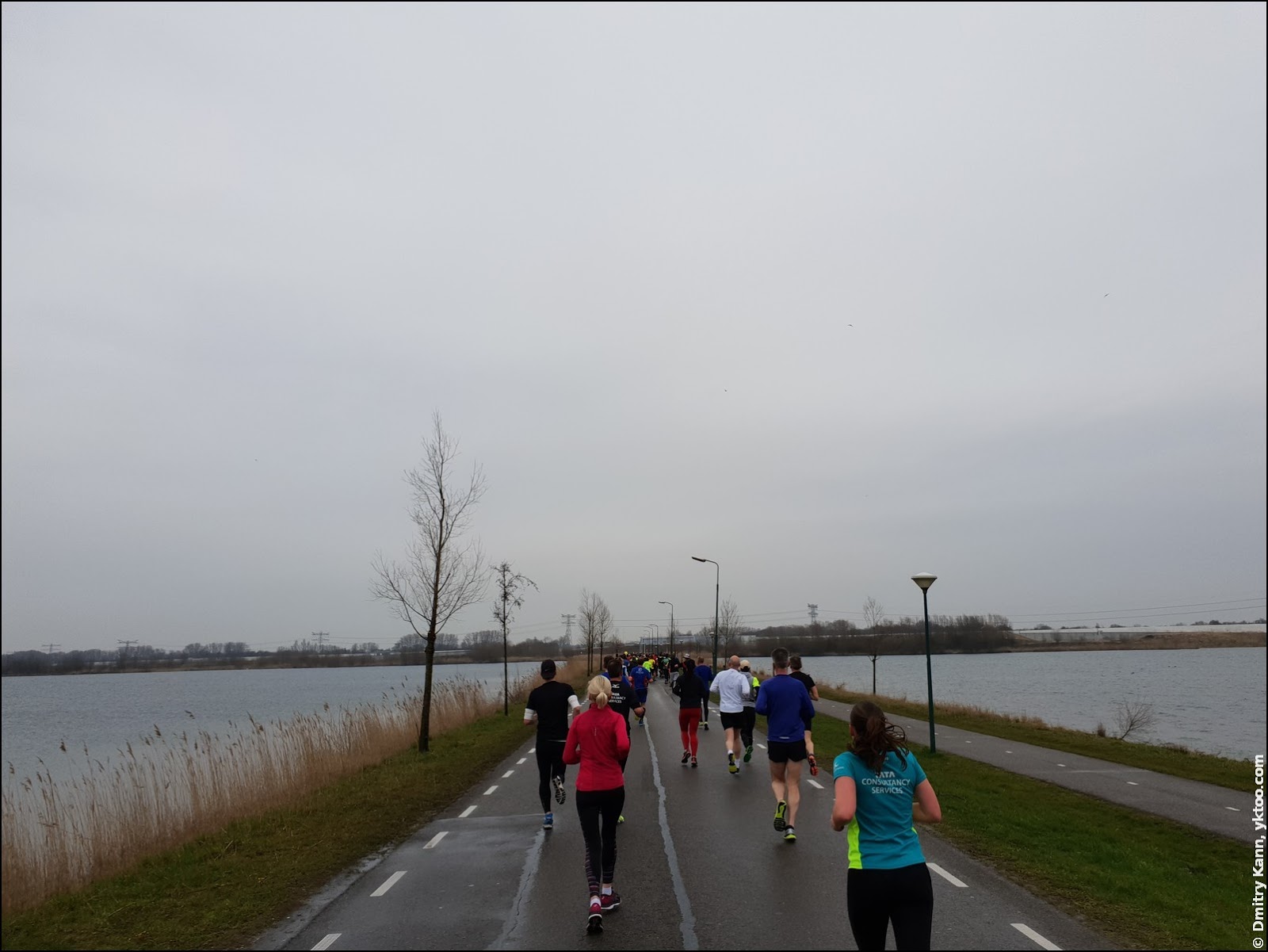 To be honest, I'm not that eager to take part in competitions, but they do motivate me to improve my results.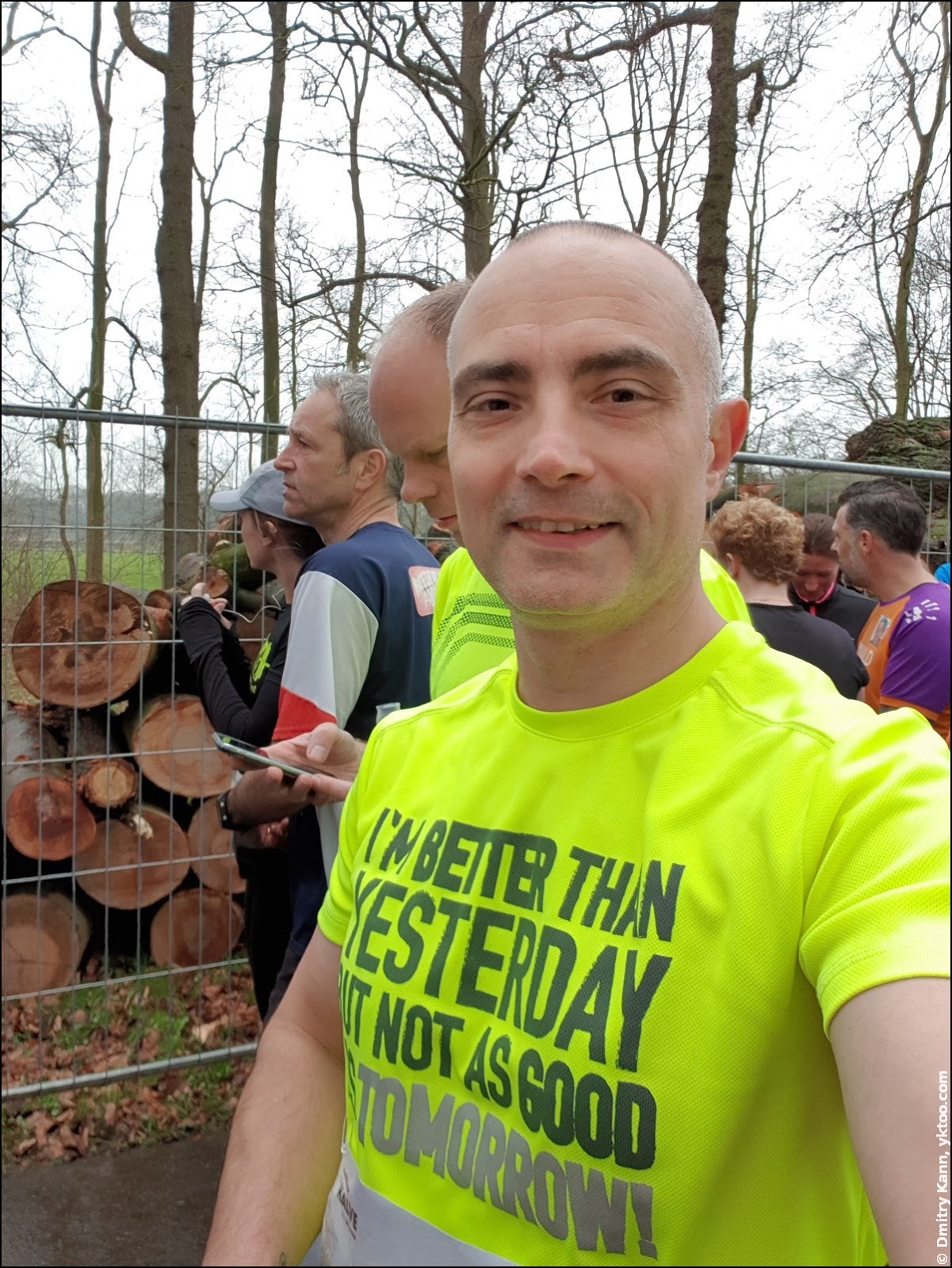 My current goal is to run that same distance faster than five minutes per kilometre. ■