I've finally nerved myself to tell you about a sad development for prog lovers.
I first learned about the Dutch prog band Sun Caged when I came to Holland back in 2008. Shortly after I've even seen them playing on Walhalla. I must say I was impressed. But three years later, in 2011, the band has released The Lotus Effect (which also happened to be their last album), I was totally blown away as this was absolutely a masterpiece of progressive metal. I can't even explain why, but I deem this album one of the best rock works ever, and I seem to be able to listen to it endlessly.
But nothing lasts forever. I reckon the band has had a bumpy ride, which is none too uncommon considering personalities of creative people.
The American singer Paul Adrian Villarreal has decided to return to his homeland, the USA. Which meant Sun Caged had to disband.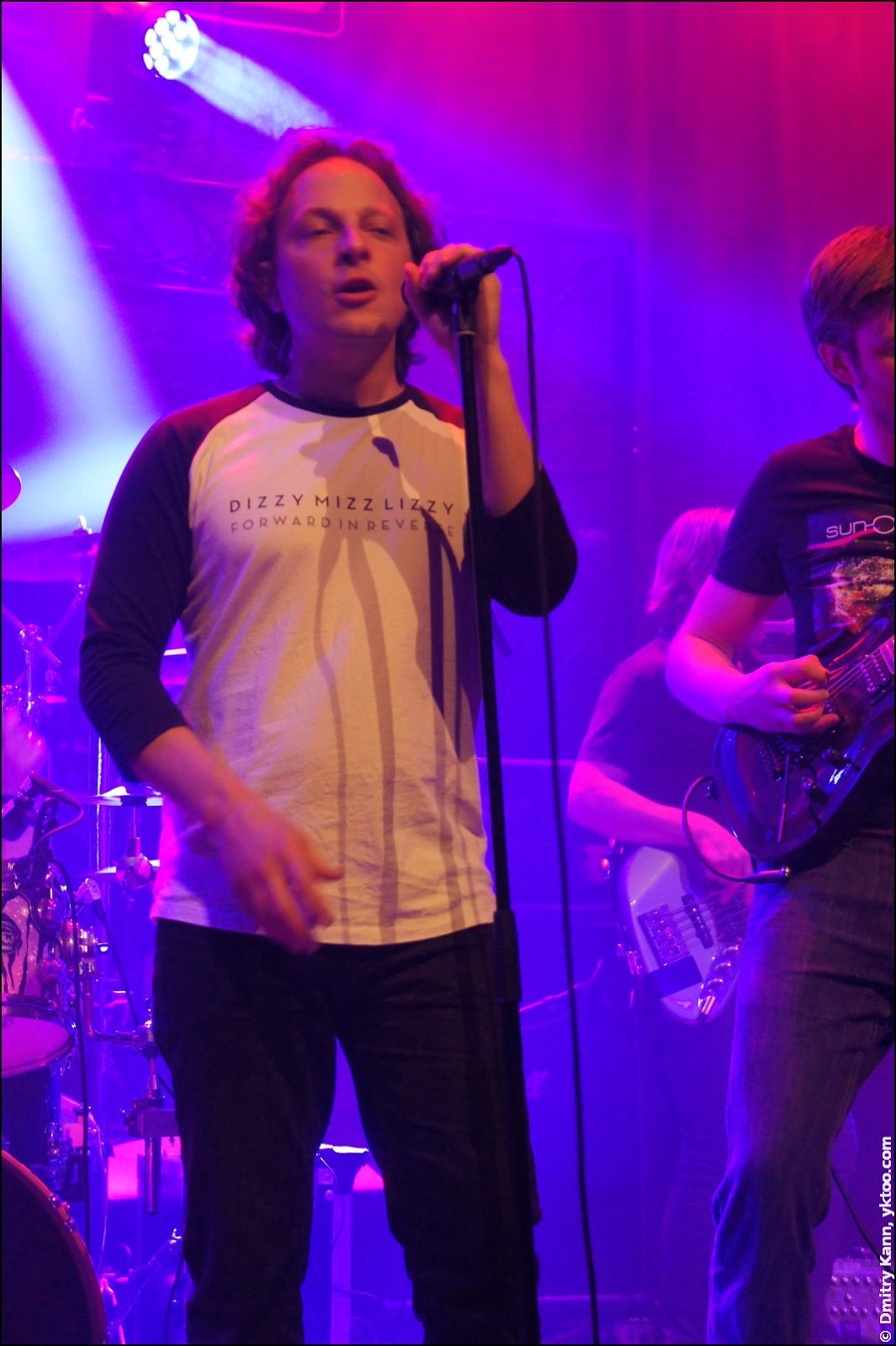 Another important point is that he also wrote all the lyrics, and it is impressive. I doubt a non-native English speaker would be up to something like this:
Standing by the water's edge
And weighing all my options
To leave behind what has brought me ashore
Trying in vain to hedge
Whispering a word of caution
The raft is swept to sea forever more…

(Make me believe it's not make-believe incentive to justify all of this longing inside)

…And you're still there, tearfully I wave farewell
Our paths divide, no use to hide our despair

(Hallucinated protection, Natural Parasol, save us all from despair)

So on May 20, 2016 Sun Caged has hit the stage for the last time. The gig was held in the club De Bosuil, situated in the Dutch town of Weert.
The club was pretty small, and so was the audience. I'd say fifty people at most.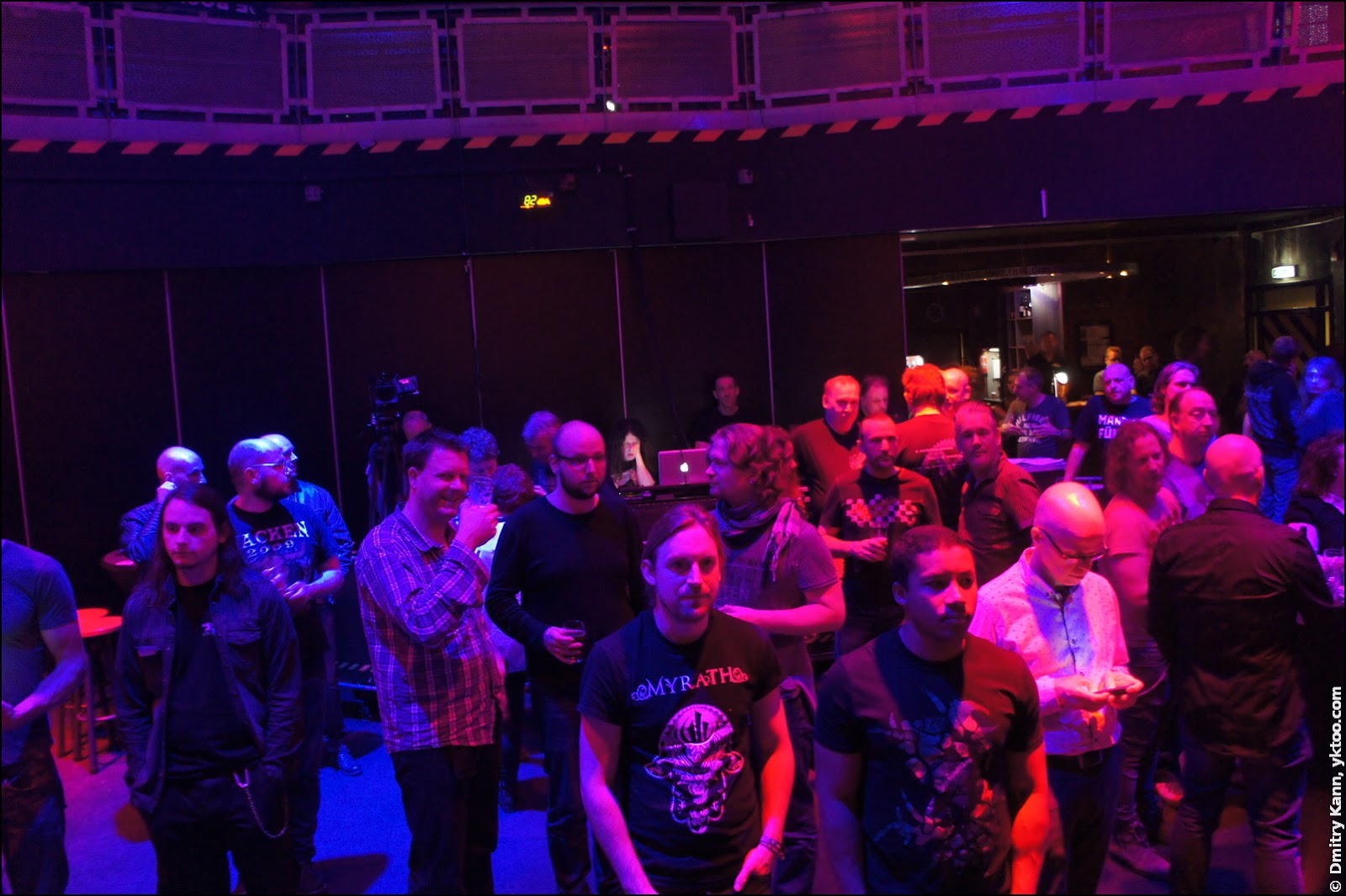 And for that you can arguably blame the very remote location and the ungodly hour: the show started at 20:30, whereas the headliners began to play around 23:00. As to why they decided to have it there, perhaps because most of the band's members live in the vicinity of Weert.
On the other hand, I can't complain—I could easily take my place right next to the stage.
There were also two support acts: Marcel Coenen & Friends and The Barstool Philosophers, both featuring Paul on some songs.
Marcel Coenen & Friends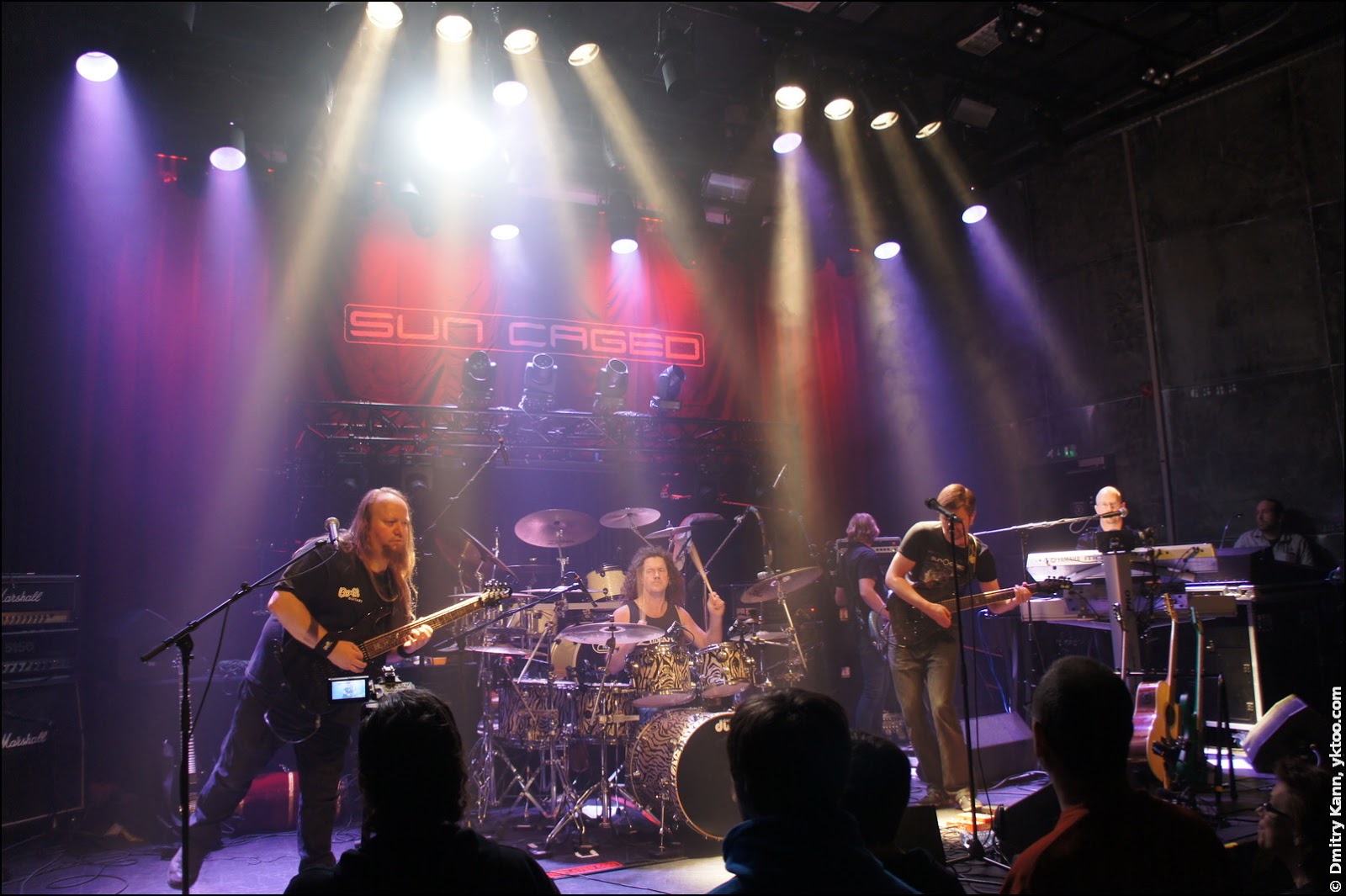 The name of the band speaks for itself: it's formed around the guitarist Marcel Coenen, who also played in Sun Caged.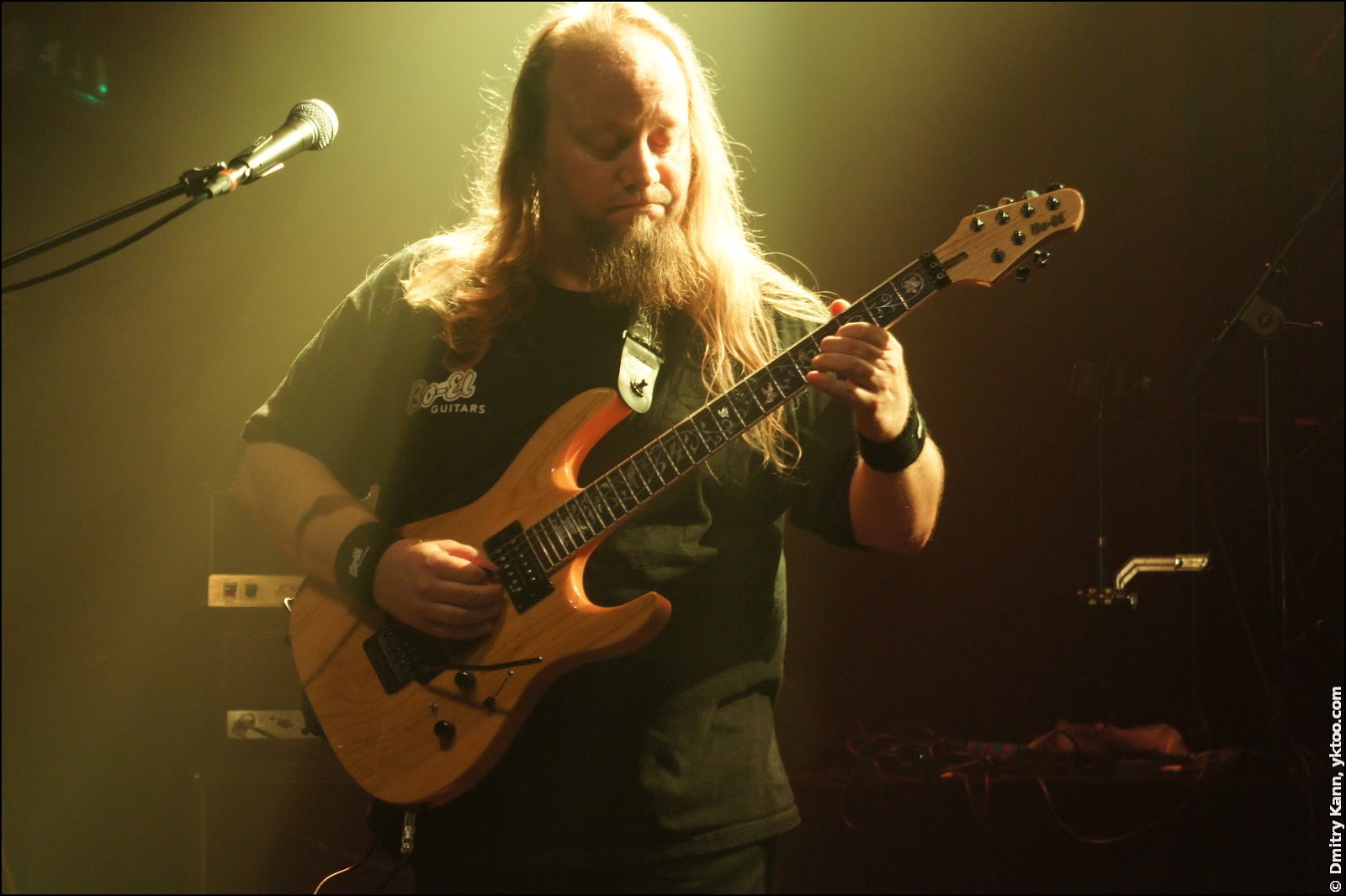 Since I saw him last time he has clearly grown, both in proficiency and in size.
The band also features another Sun Caged member, the keyboardist Rene Kroon.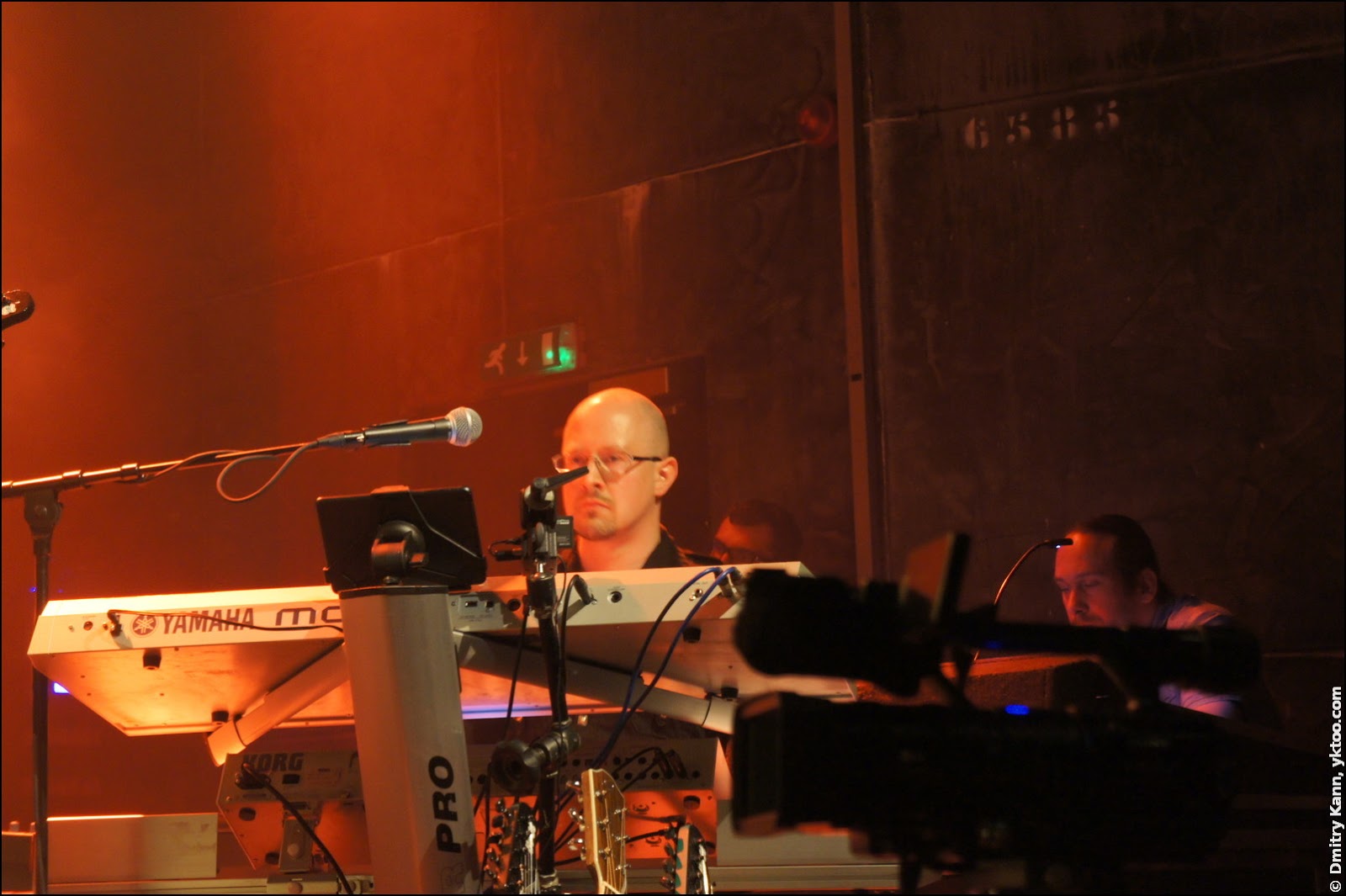 The drummer Hans in 't Zandt: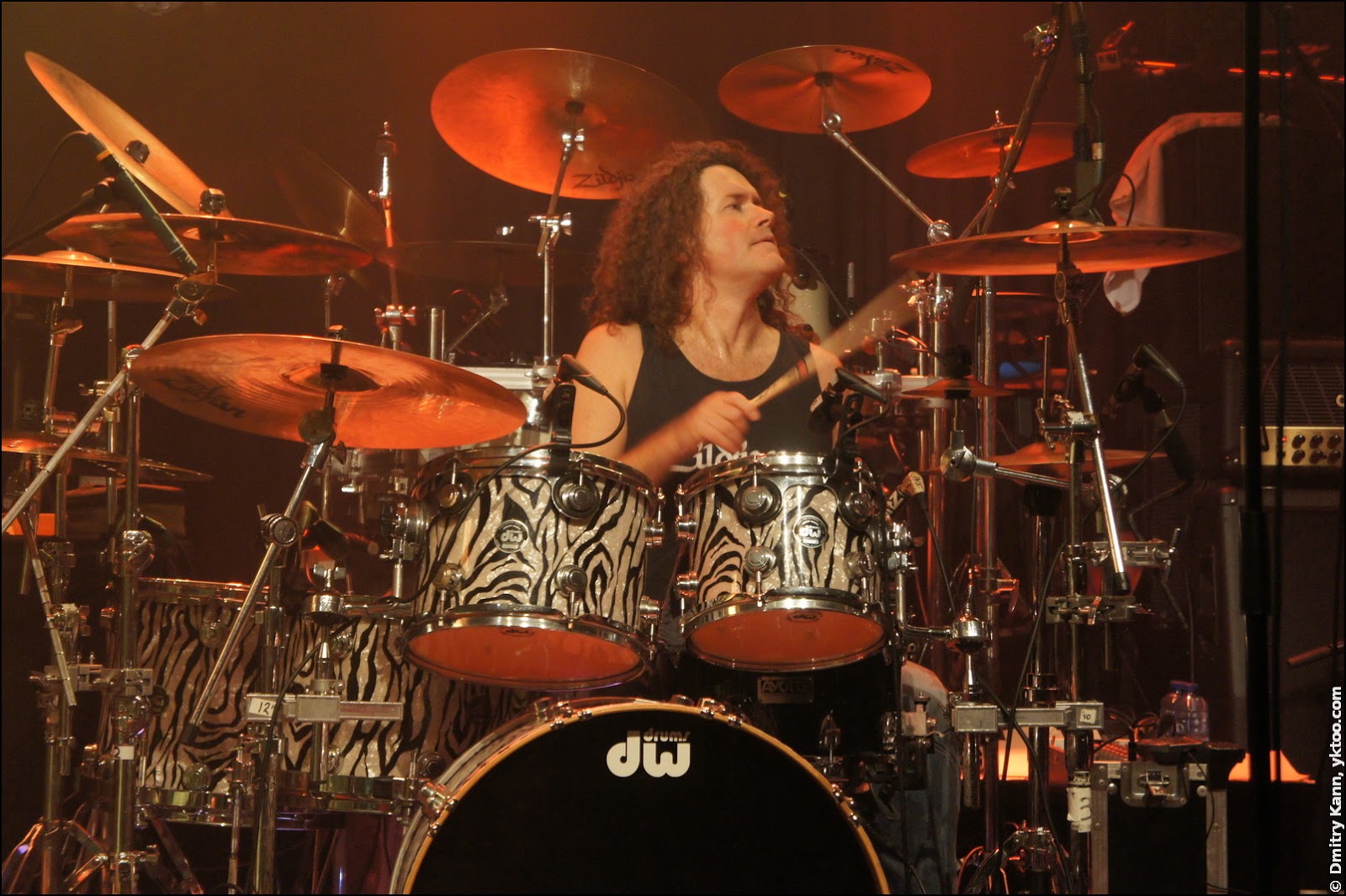 The music is quite interesting at times, but to me it's clear it's all glued by the wizardry of Marcel. The band's style can be described as mainstream rock a-la Yngwie Malmsteen with a touch of fusion. The other guitarist Freek Gielen is also quite capable, yet you don't notice much of that when he's with the band.
Here's them frolicly shredding New Race, joined by the ex-member guitarist Frank Schiphorst:
Another, this time quite complicated, tune called Patron Saint with Paul doing vocals:
At last I made a photo of their set-list: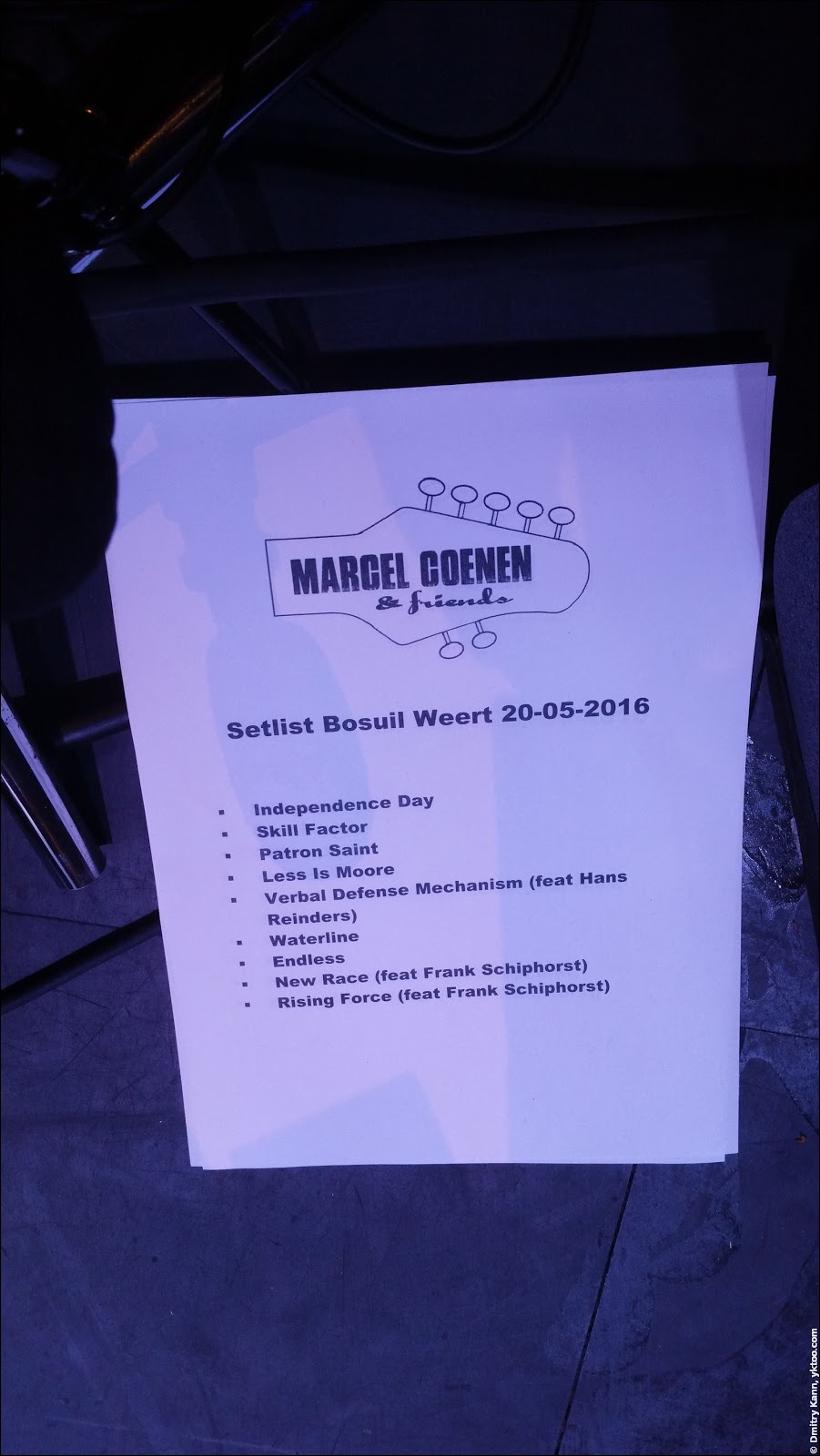 The Barstool Philosophers
This lot didn't really move me. I believe there's quite some room to grow (practice?), also the way they behave on-stage isn't very inspiring. Even the presence of Rene Kroon doesn't contribute much.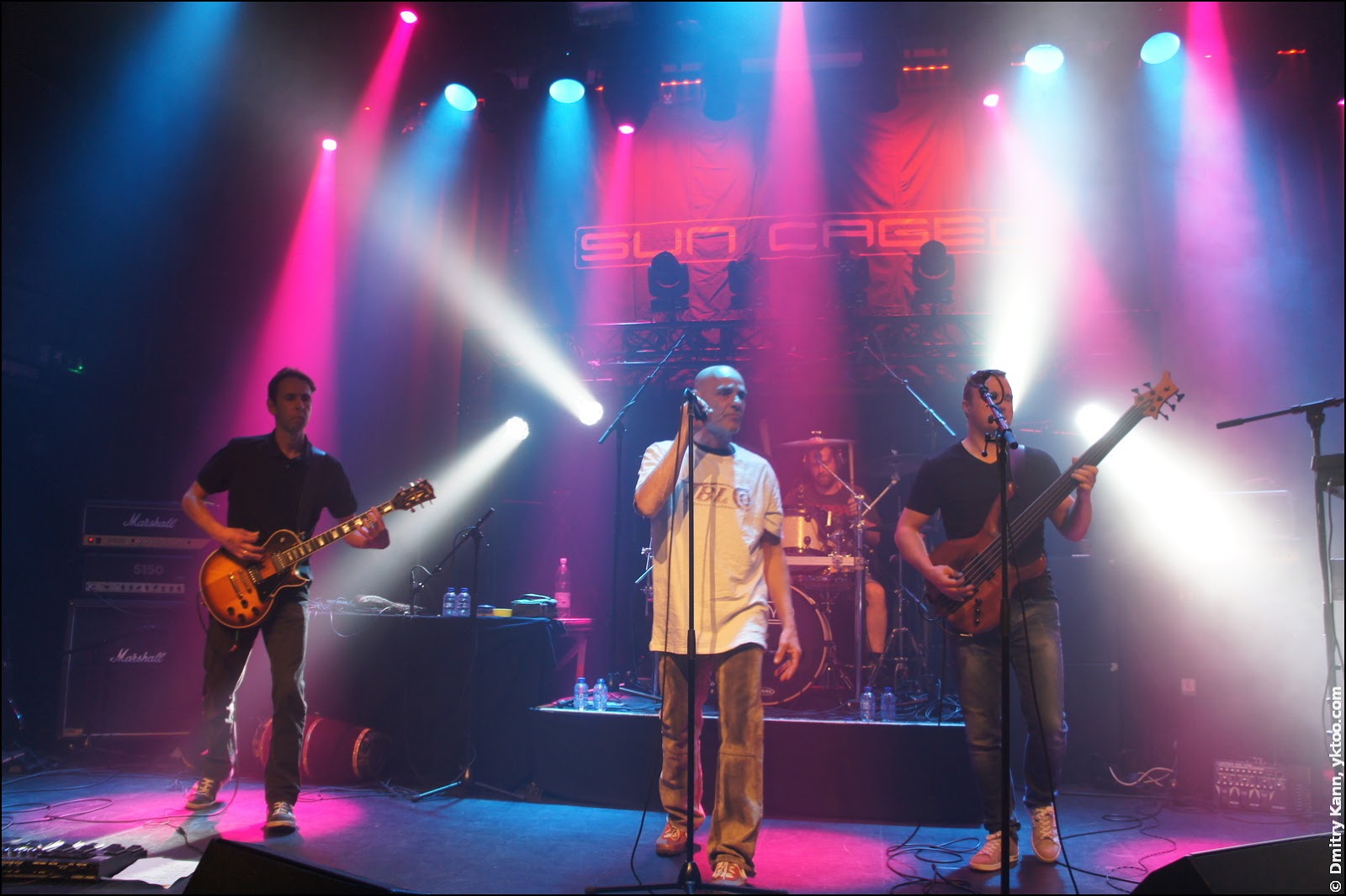 Sun Caged
And, finally, on to my primary target.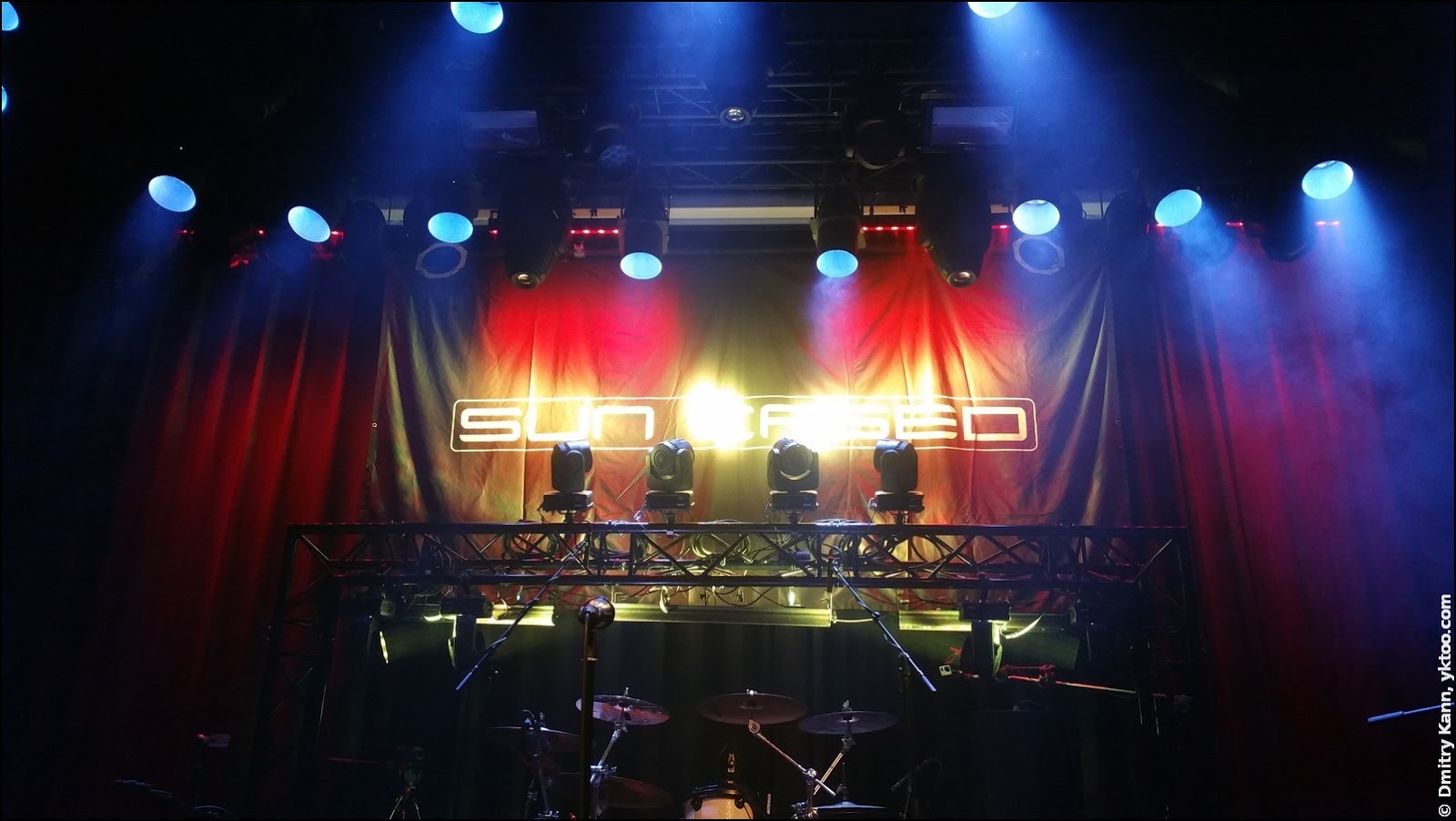 I can't express how heart-broken I am at the fact the band doesn't exist anymore. It's even more upsetting the guys, given all their apparent professionalism, never became known well enough. I sense it could have influenced their decision to disband, too, although that would all be guesswork. Unfortunately I didn't manage to find any recent information or interview with the band.
But curiously, in an almost ten-year-old interview, on the question about where he sees himself in ten years time, Marcel Coenen says:
[In] ten years I hope to tour the world with Sun Caged and have a big solo career.
Well, some dreams never come true.
The entire show was filmed with a number of professional cameras (including one constantly aimed at Marcel).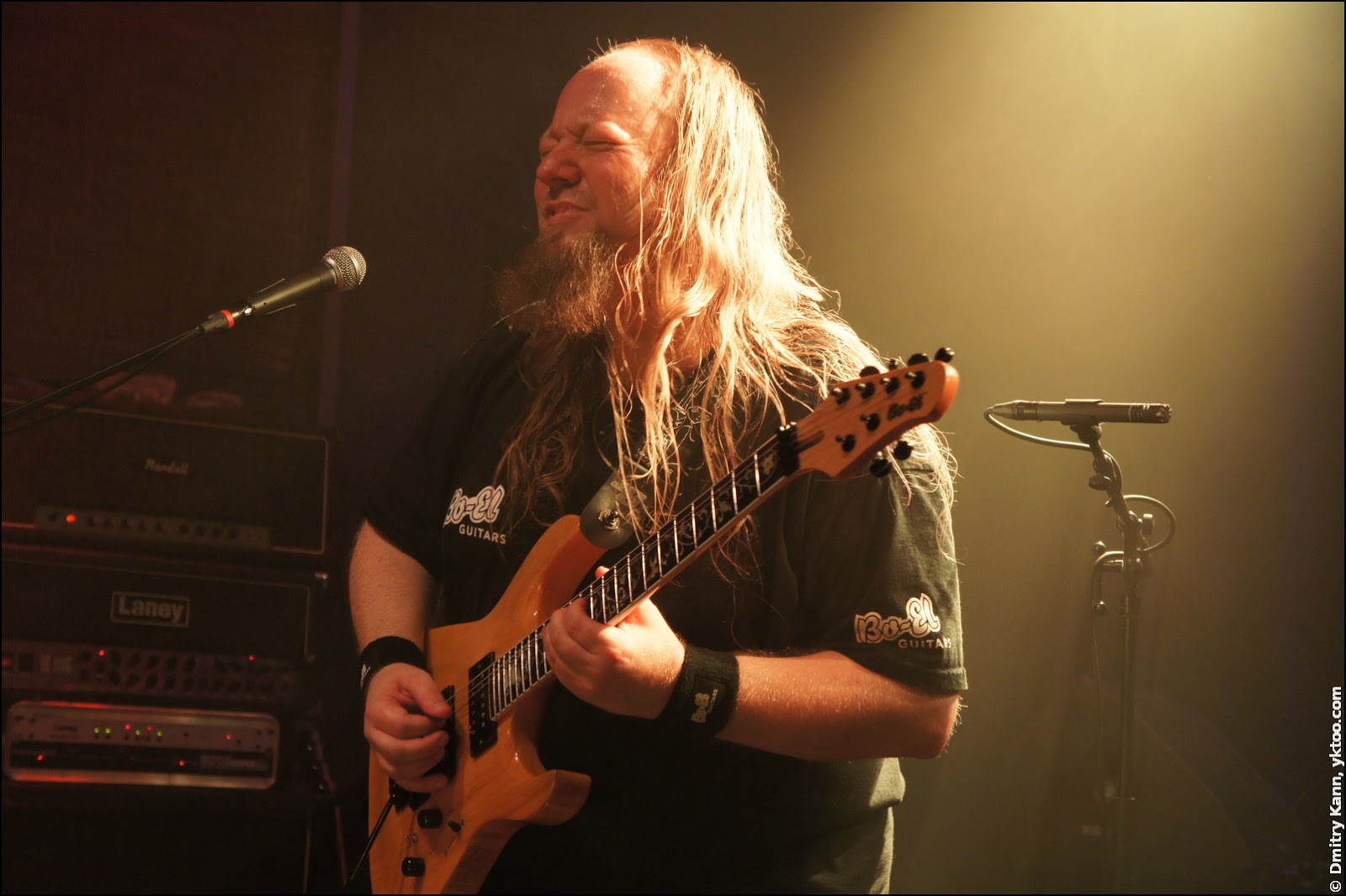 As I was told, the video will be released in Ultra HD (then I can finally make use of 4K in my TV). In the meantime you can enjoy somewhat less professional, yet equally impressing material of my own making.
Another challenge for the band was that the bassist Daniel Kohn had some health issues not so long before the show, so he was replaced by Arnold-Dimitry Rerimassie.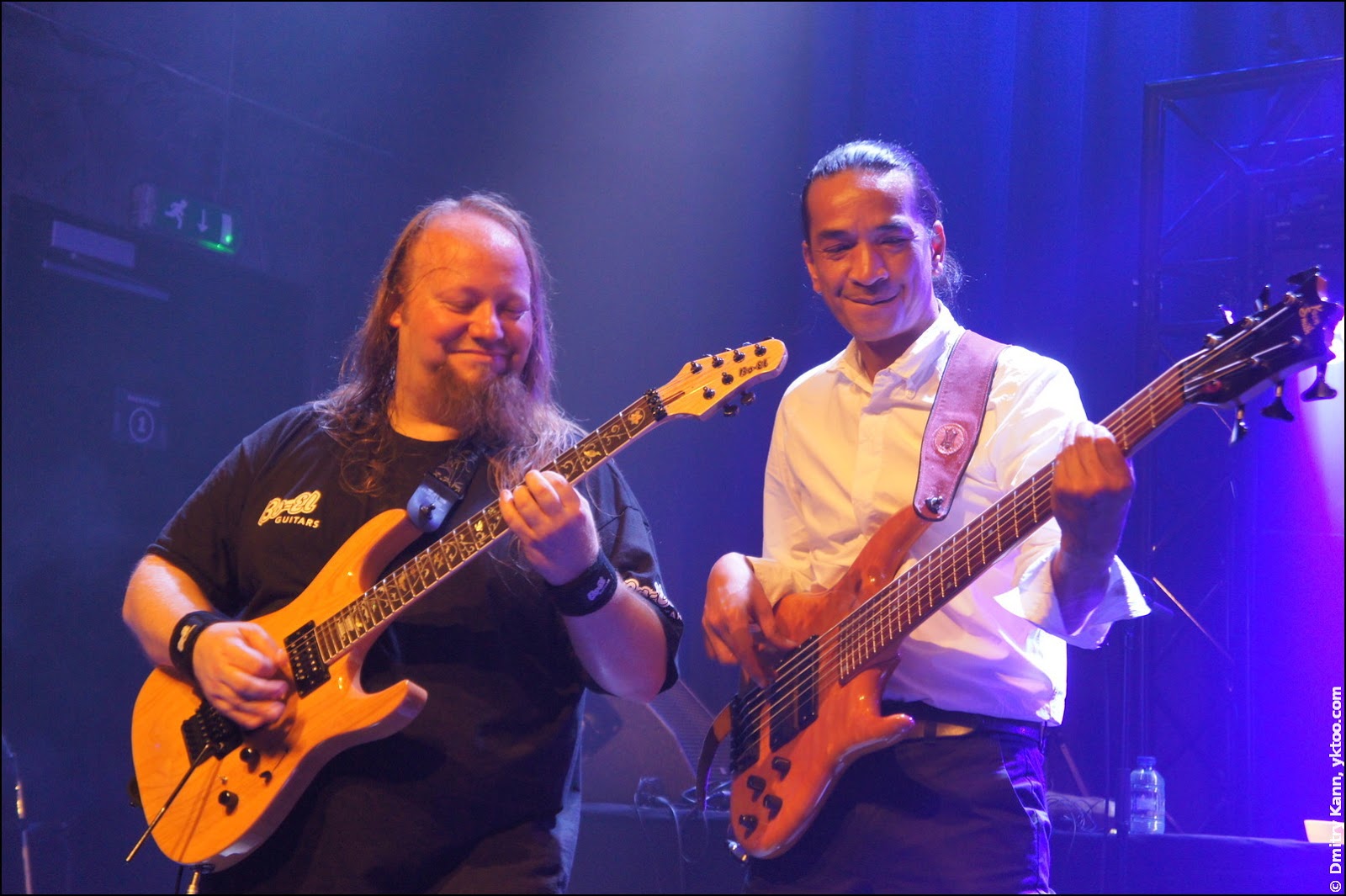 Daniel was also virtually present on Skype: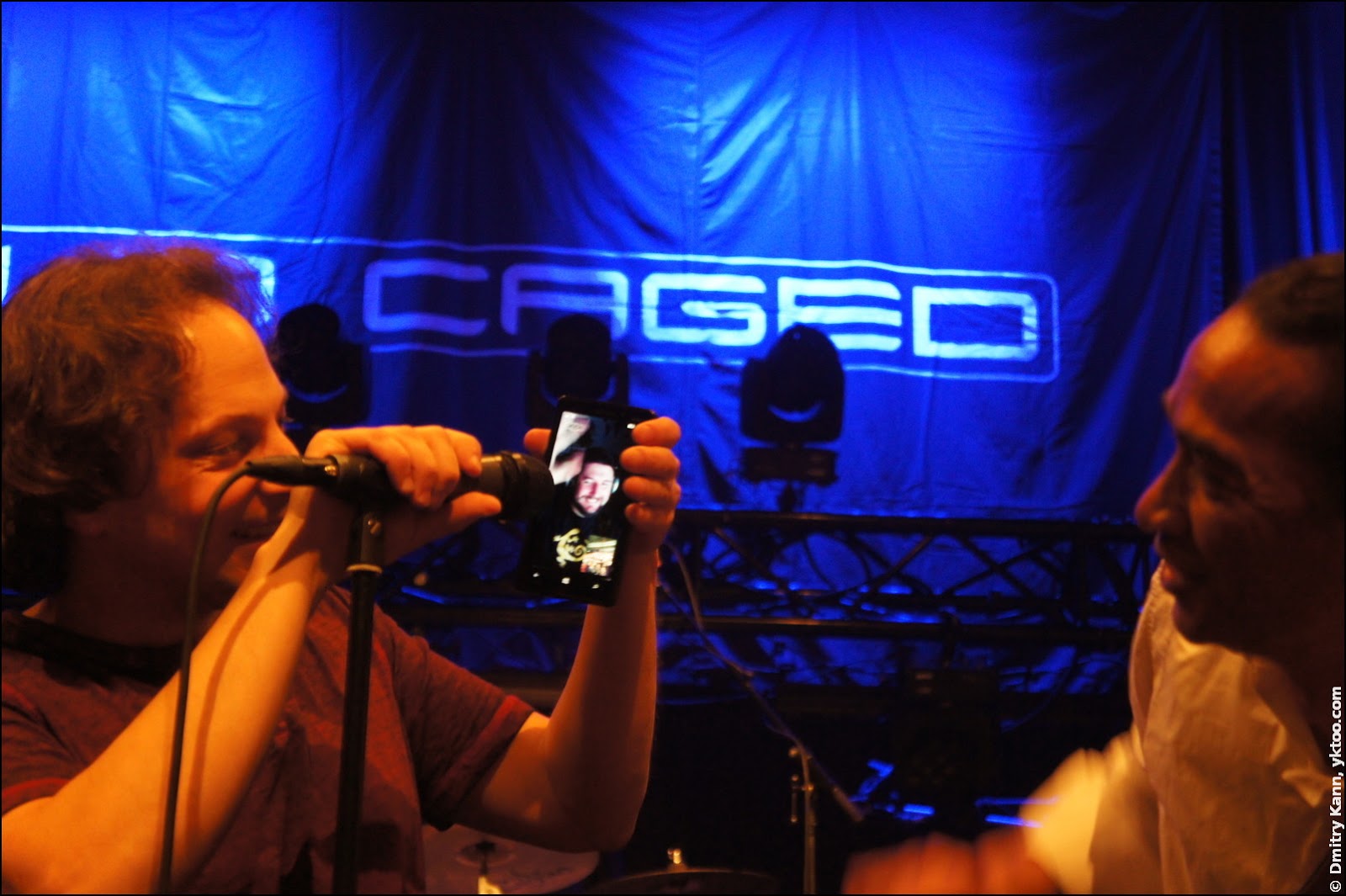 Bass tracks by Sun Caged are darn sophisticated at times, there's also a number of solo spots. Considering the short lead time, Arnold-Dimitry did a fantastic job; however for me, knowing it all down to a single note, it was sometimes pretty far from the original.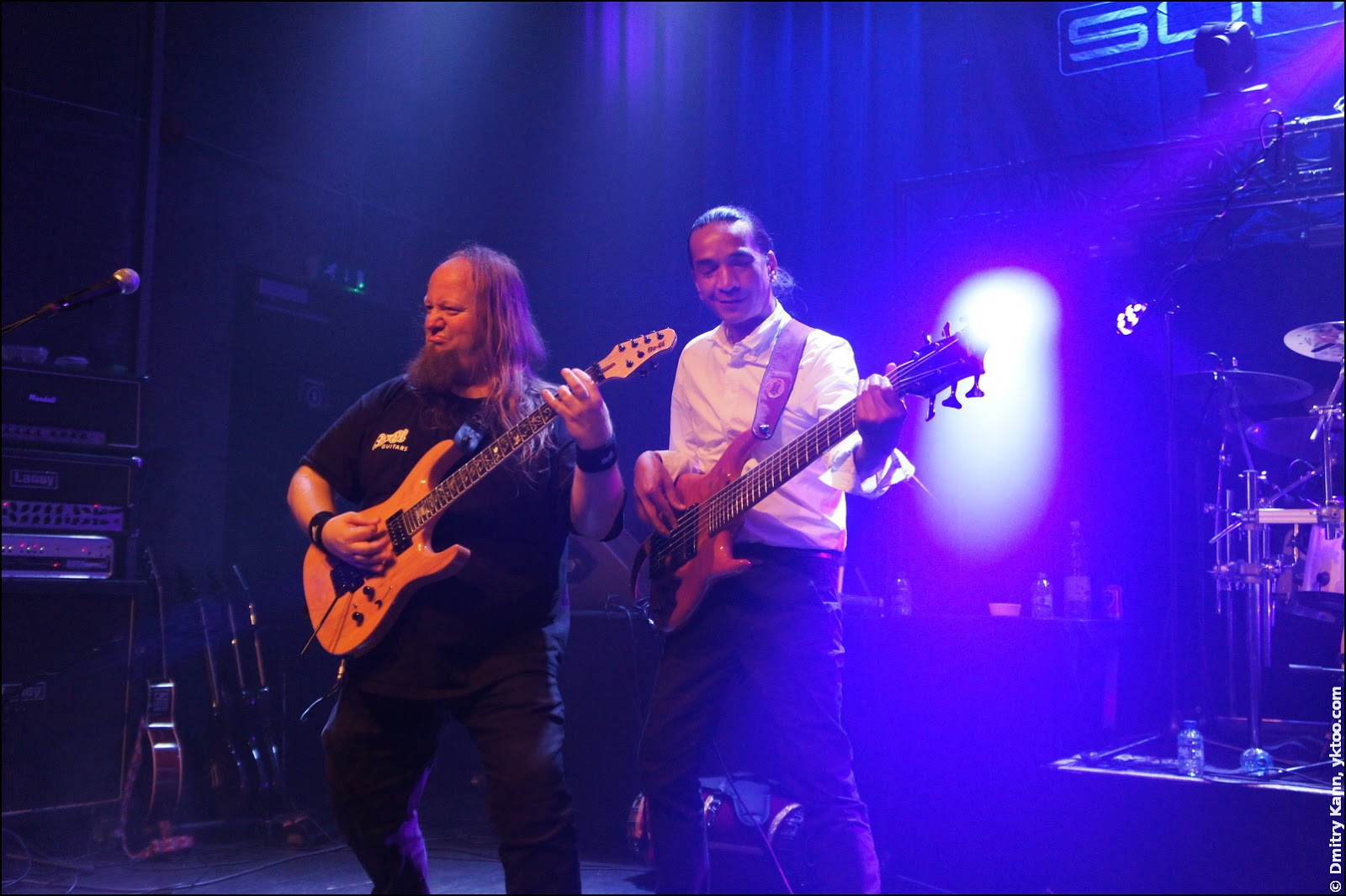 In another interview recorded shortly after the release of The Lotus Effect, Paul explains that the whole album was composed in the rehearsal room and by all members. Also Engelbert the Inchworm and Departing Words from the previous album Artemisia were conceived in that way. Having read that, I was surprised as exactly those I deemed their best works.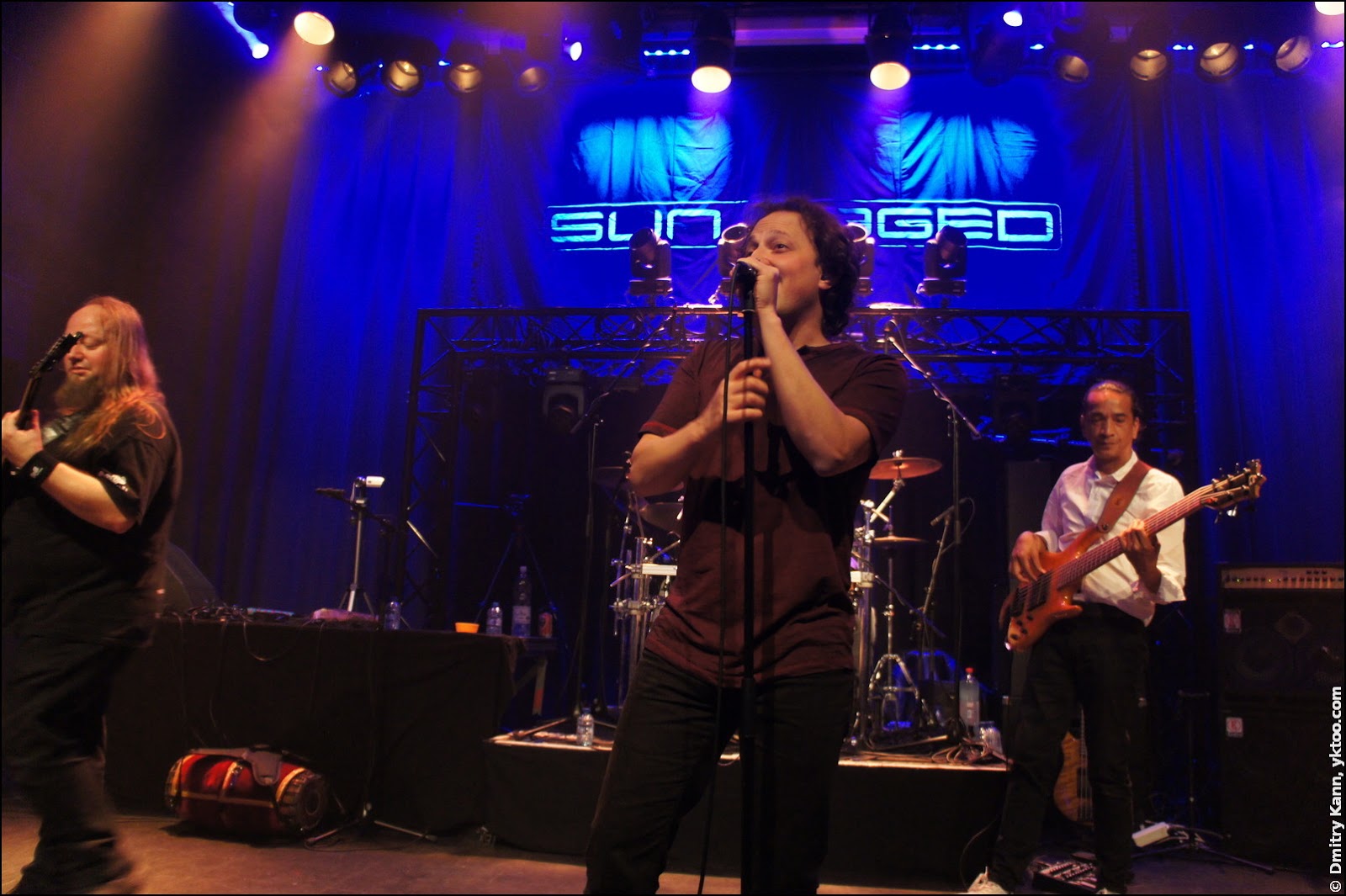 Back to the gig, the band has played tracks from all three albums, starting with Sun Caged from the same-named one:
A Fair Trade from the second release Artemisia:
And, at last, my favourites, The Lotus Effect. Shades of Hades:
Reductio Ad Absurdum:
The track Ashes to Earn is linked to a funny incident. Once the album was out, many websites got its name wrong: Ashes to Ear. In fact, its name accounts for the similarity of earn and urn (and definitely not ear).
But the biggest hit was the already mentioned Departing Words, featuring PV Bhaskar on mridangam and Barend Tromp on sitar. Seeing is believing so please enjoy:
For encore the band has played the 24 minute long Ashtamangala, but unfortunately my camera ran out of juice by then. We'll see it on a DVD anyway.
That's about it, end of an era. The show was done with, and so was the band. The final appearance: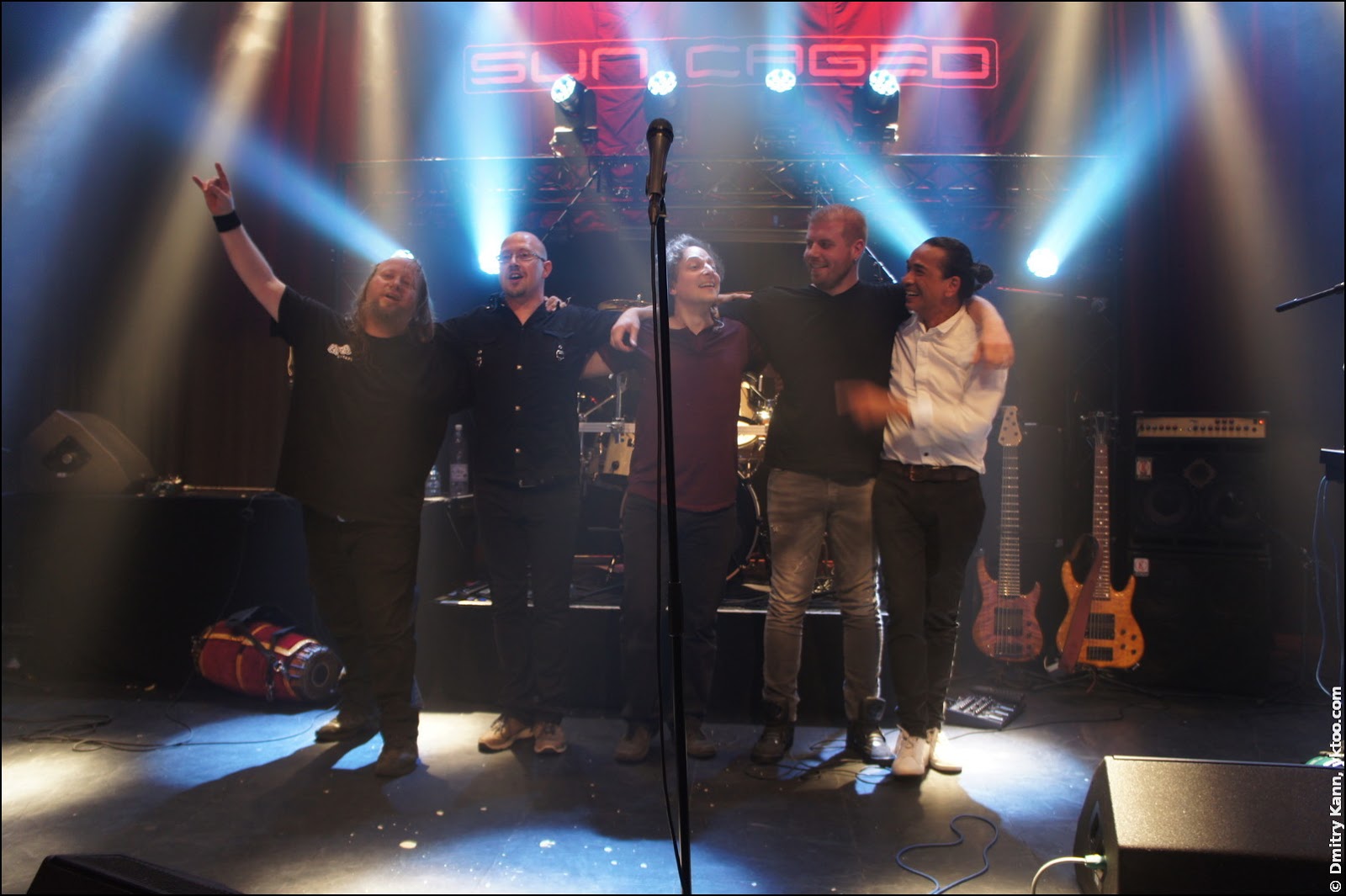 That's kind of a break-up year: first Sun Caged, later I learned Stream of Passion are also disbanding (the last show will be played at the end of this year).
Some more photos: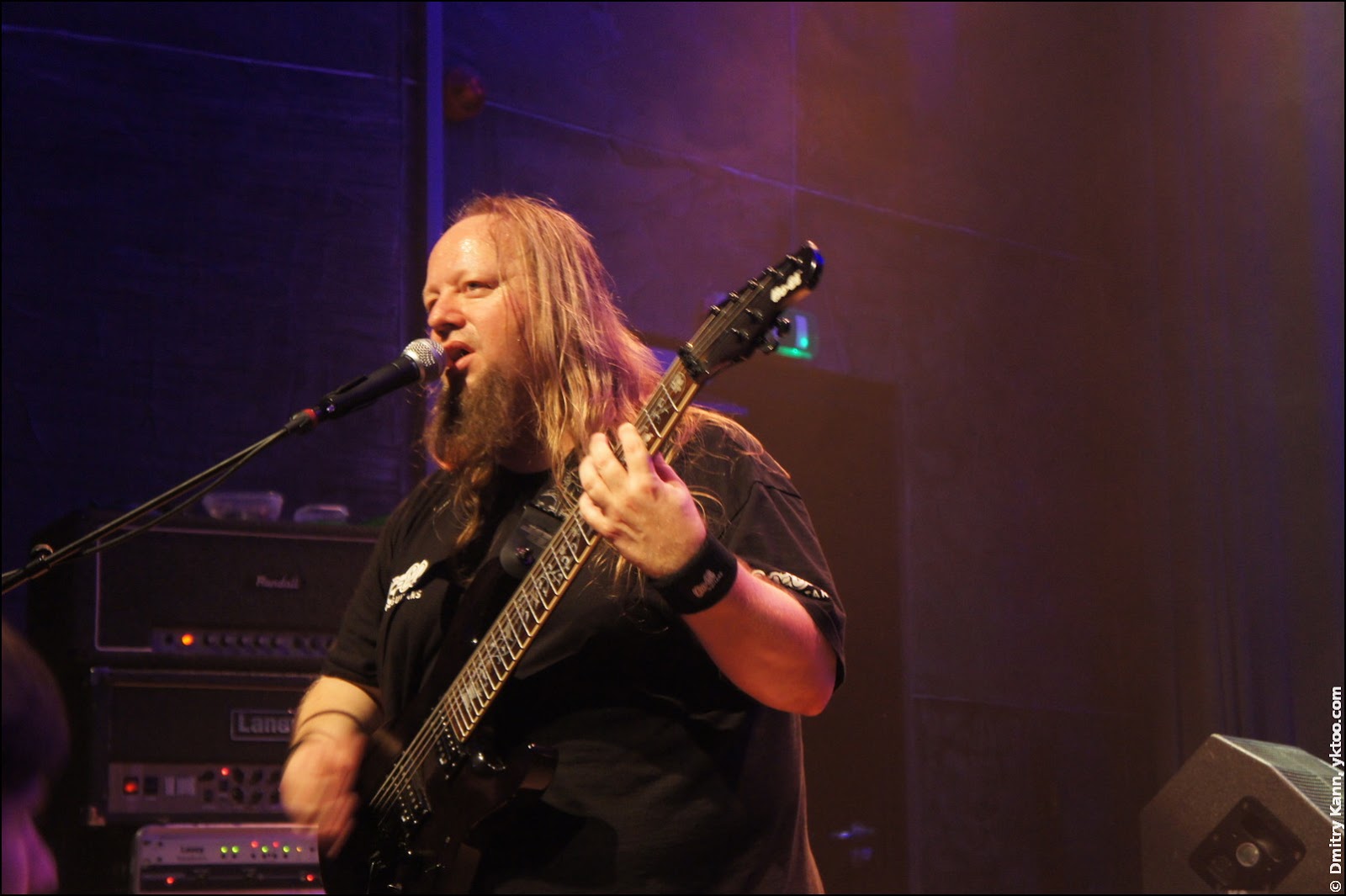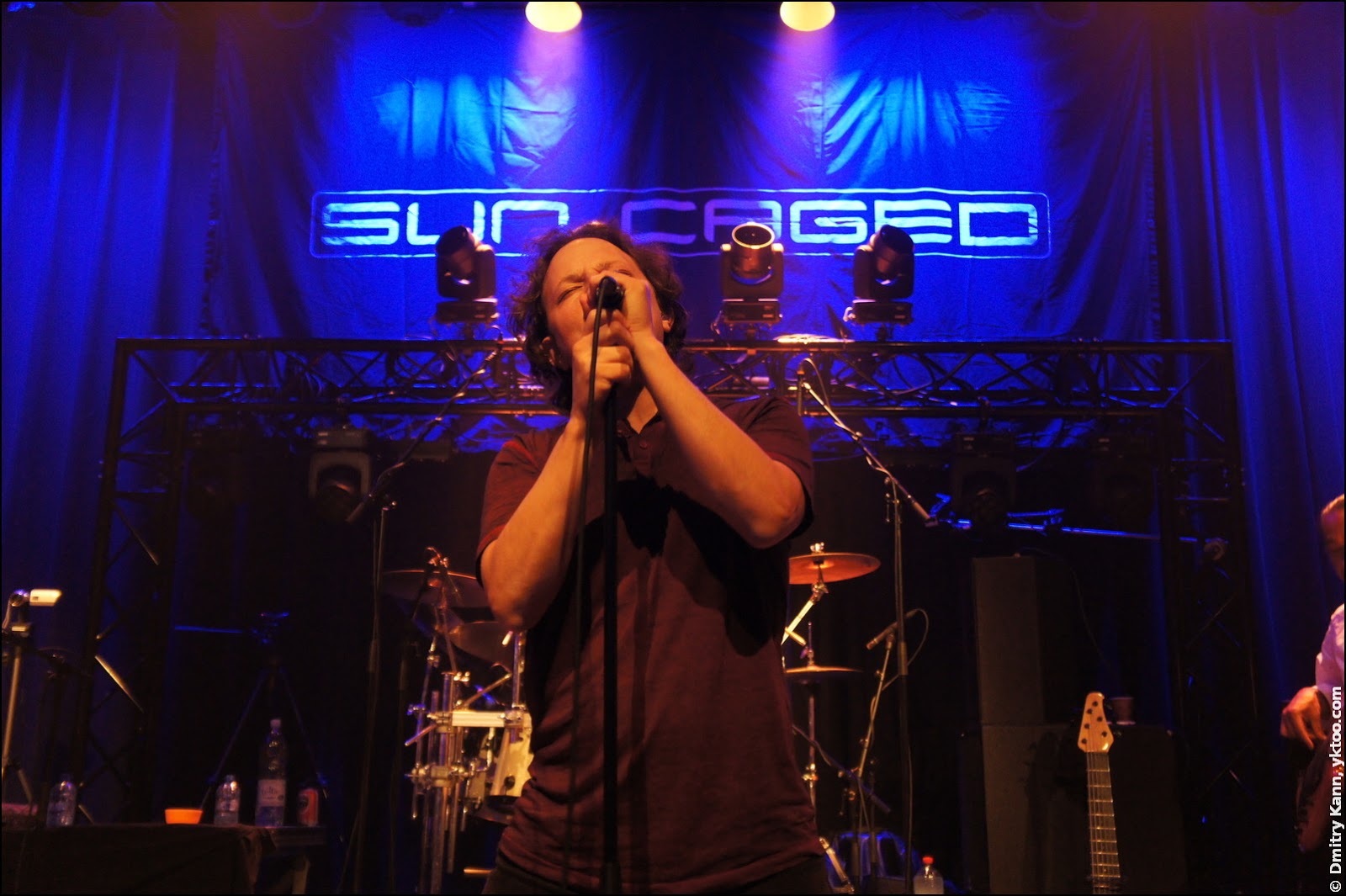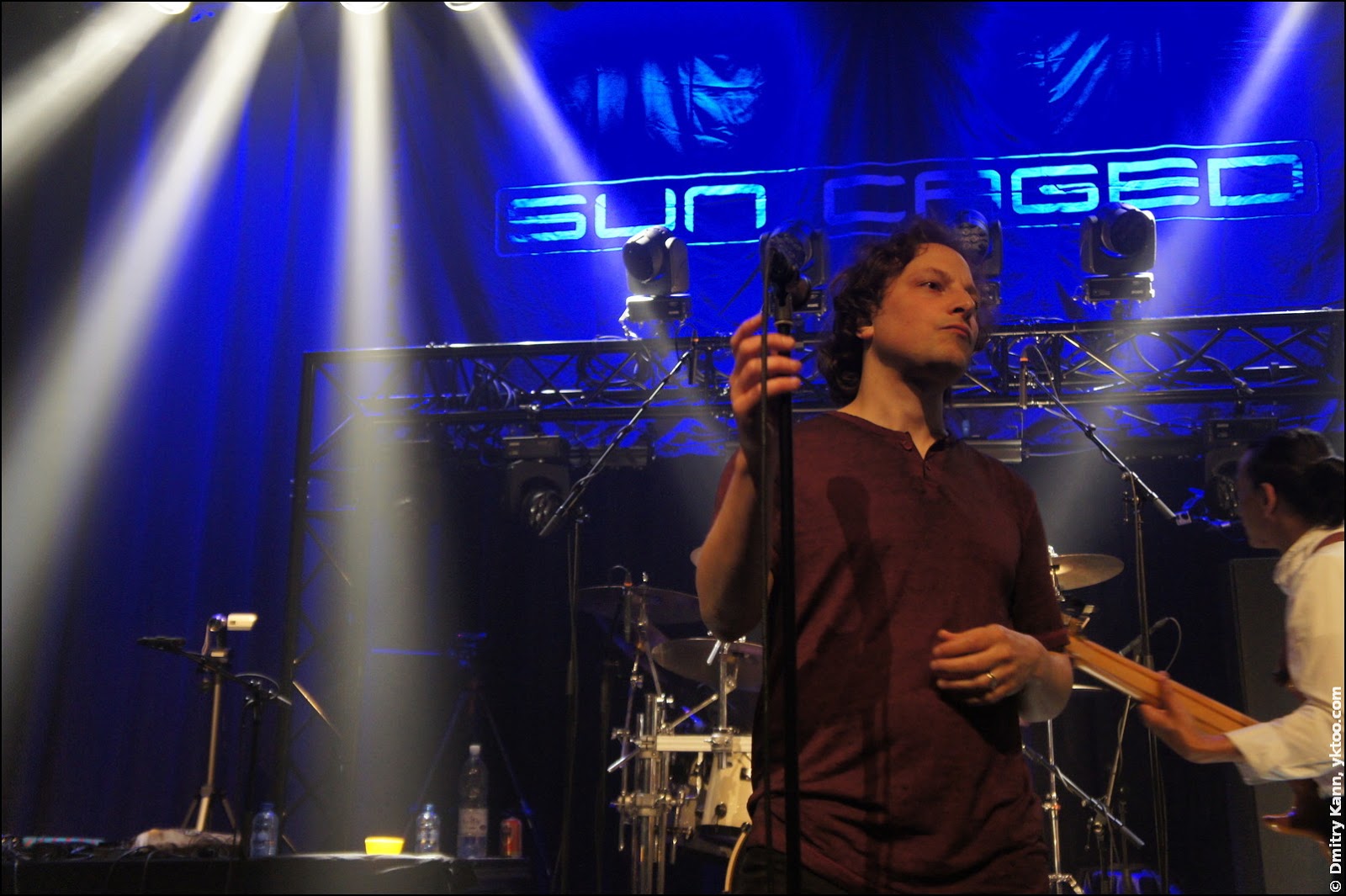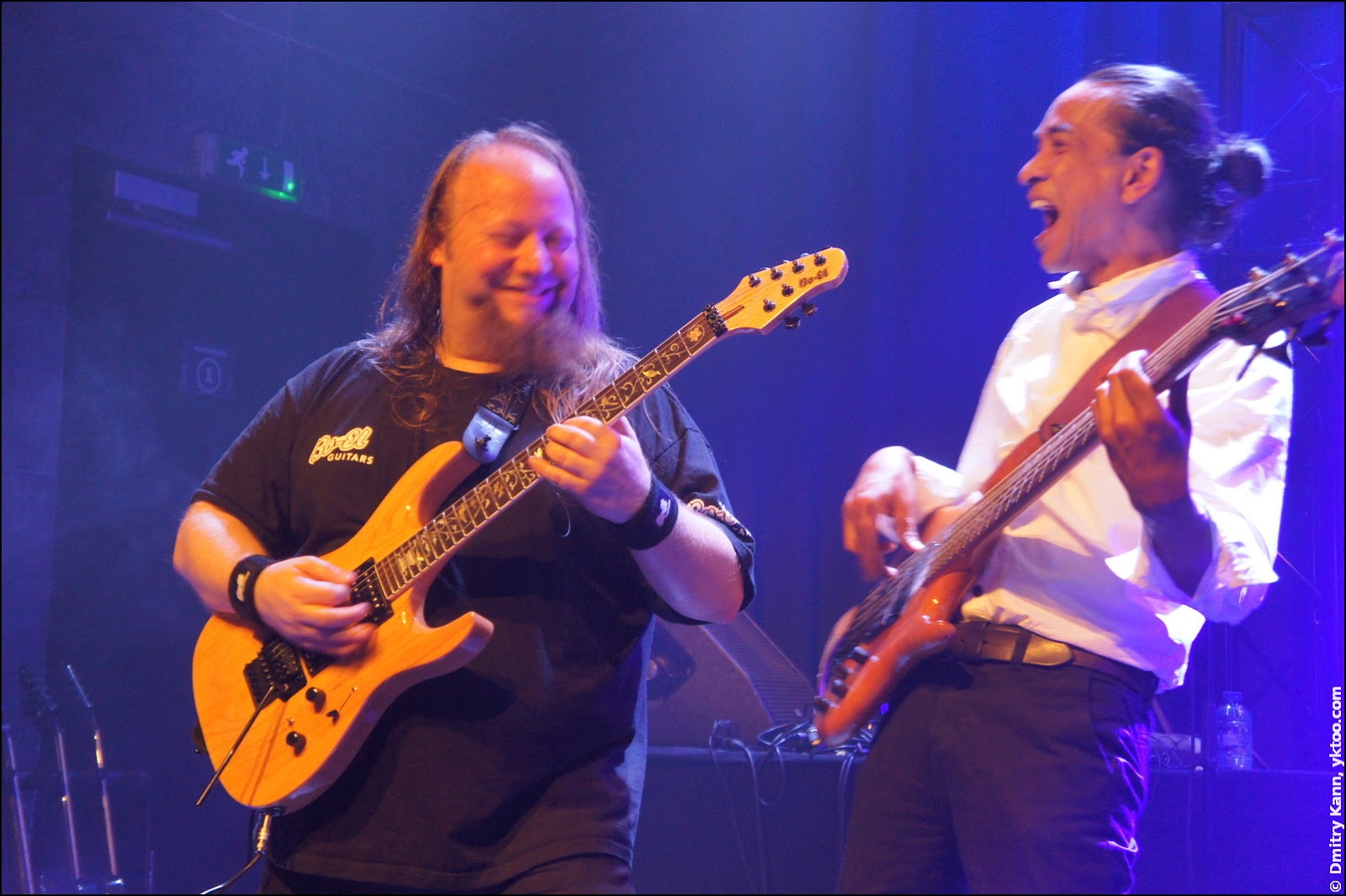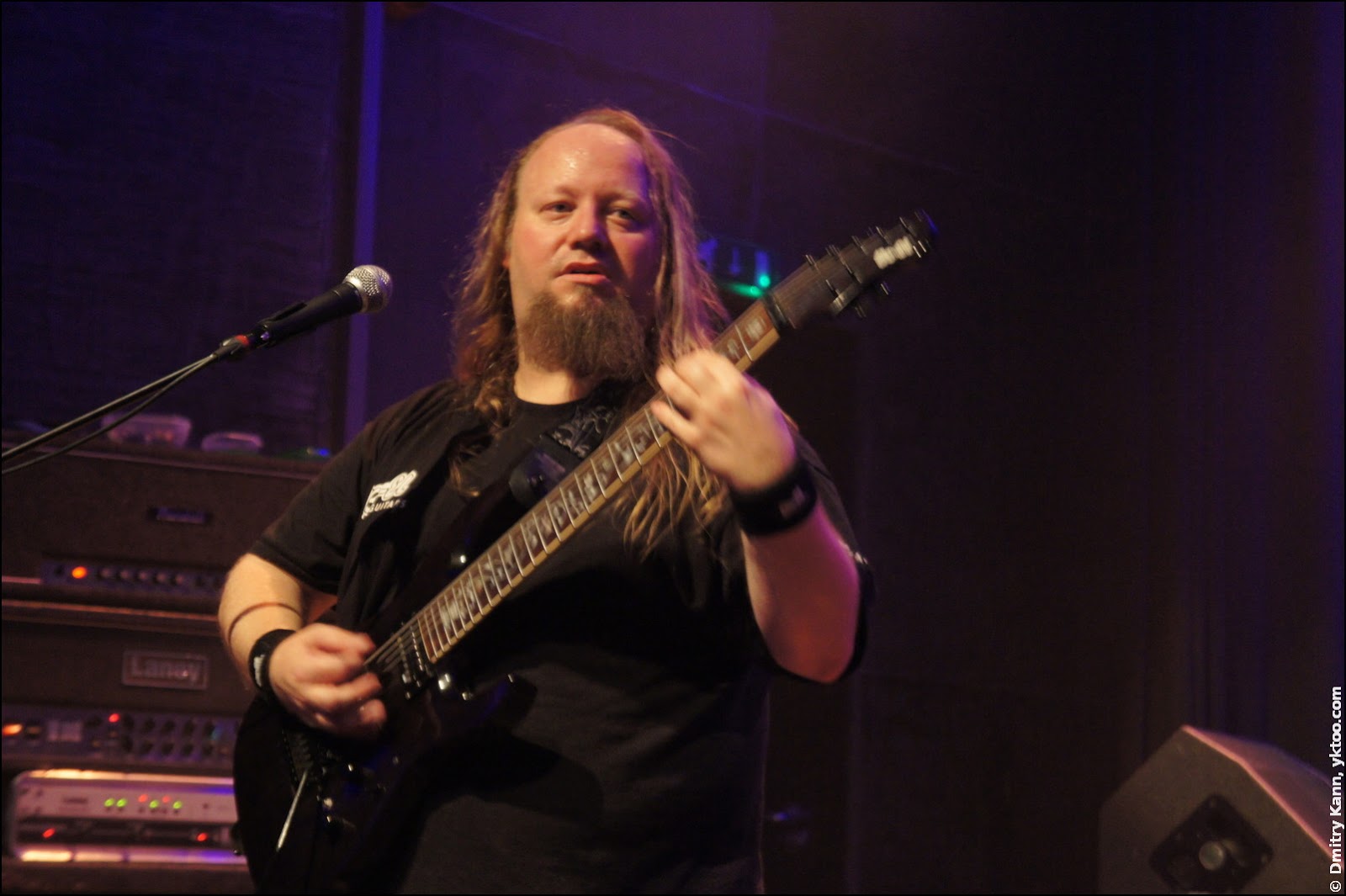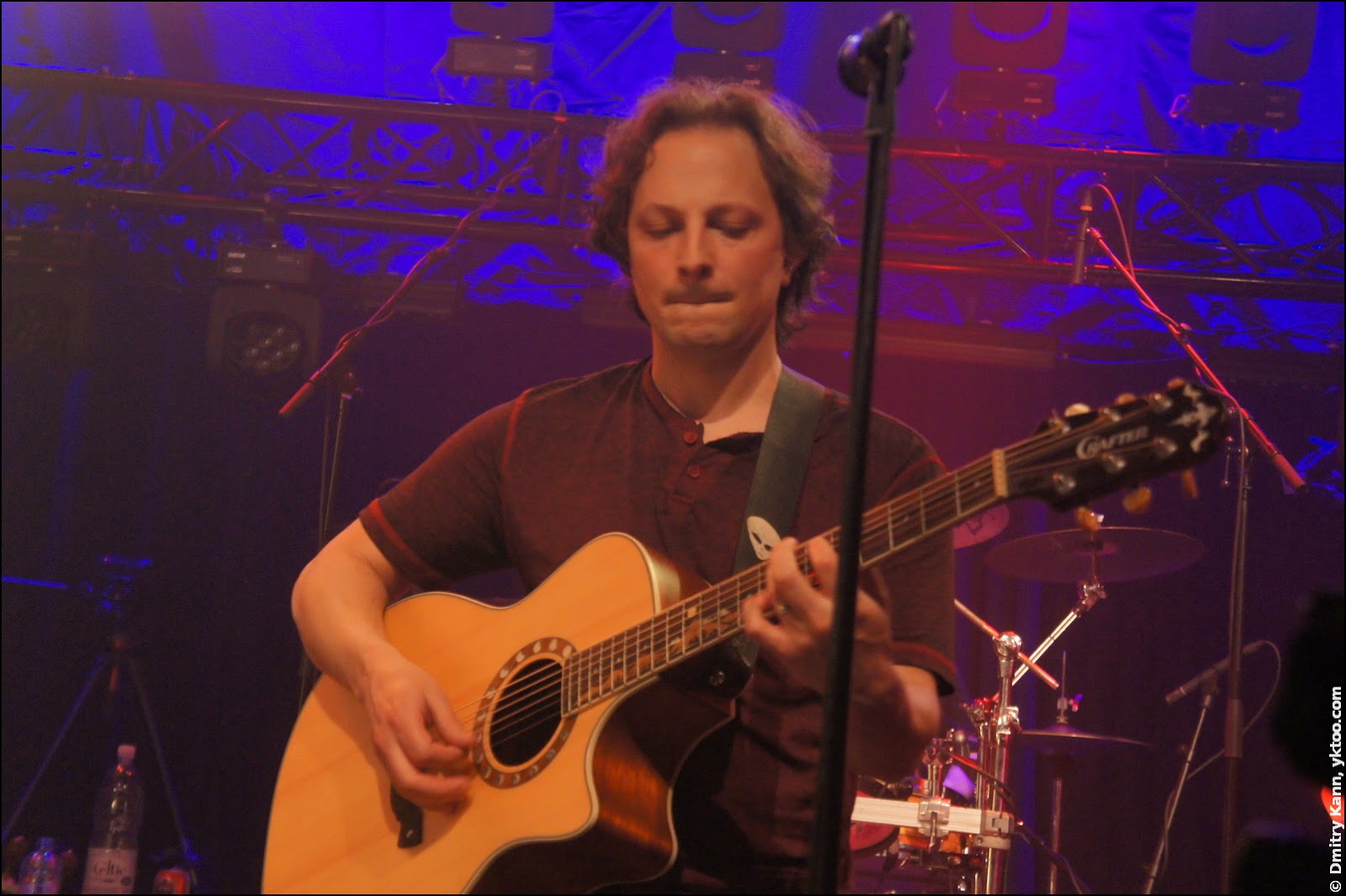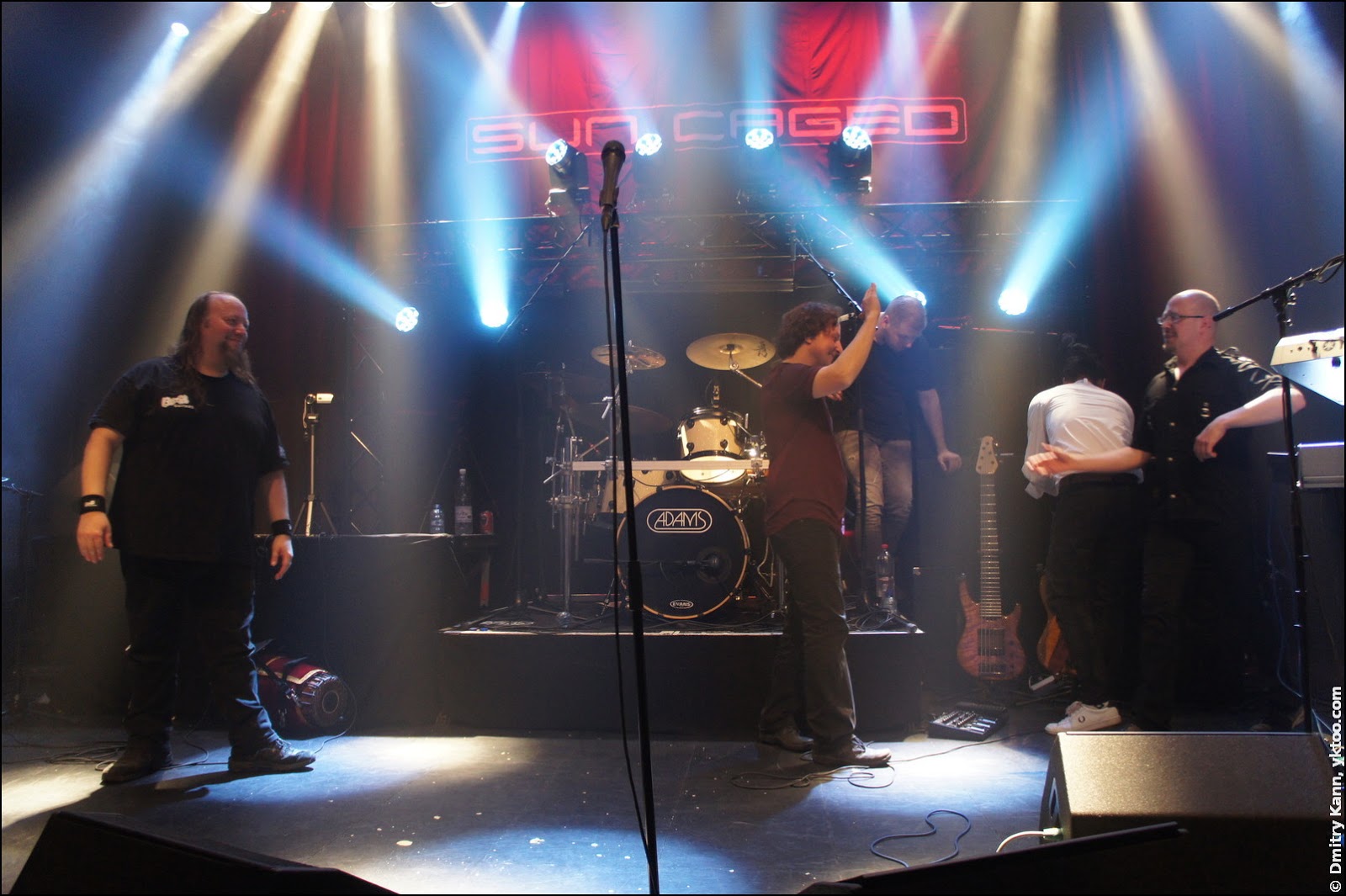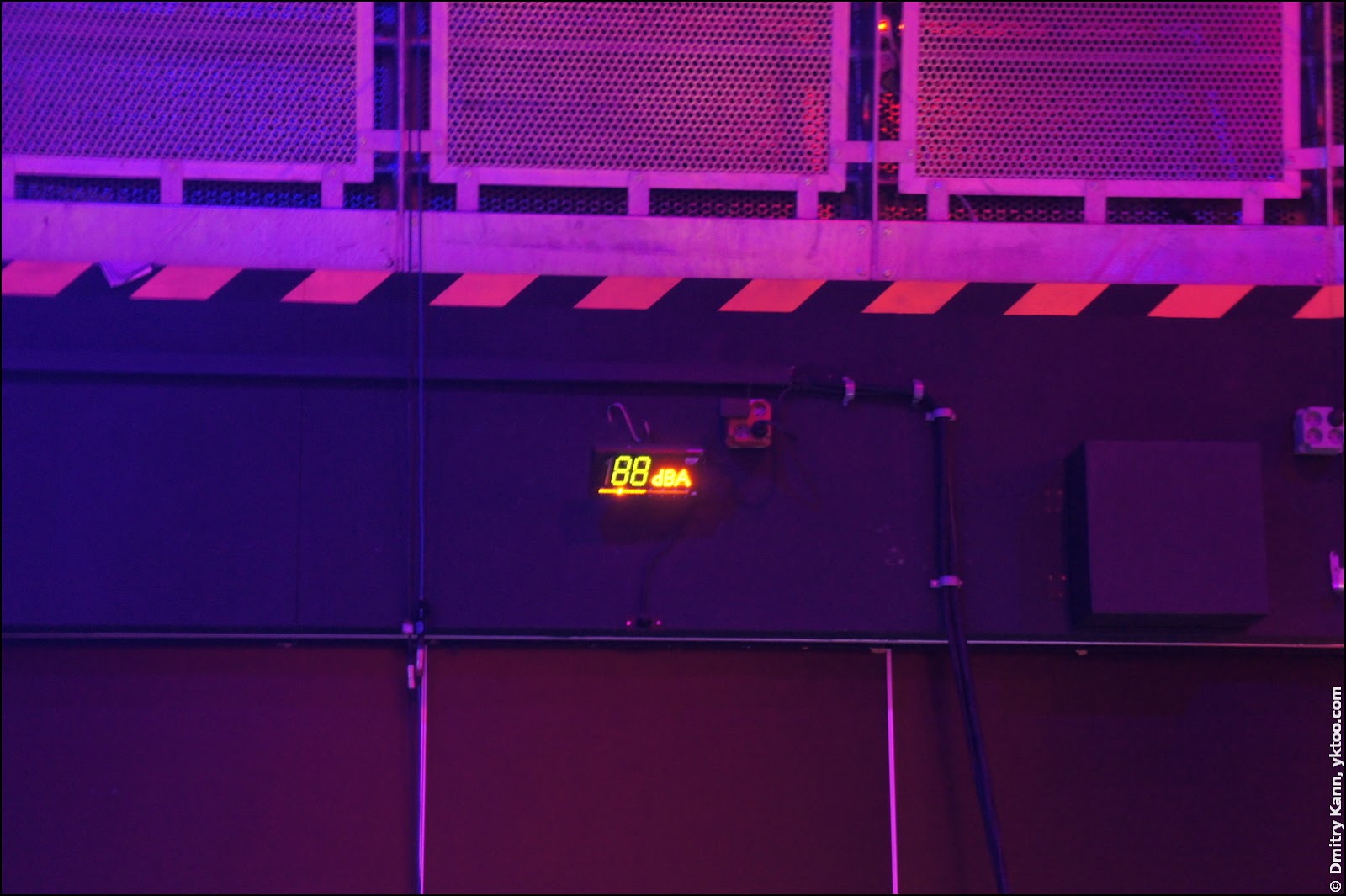 ---
All concert videos are available on the event page. ■