My personal concert season open by the Nightwish fellas is at its climax.
I was fortunate to see a very popular (yet kind of underground) band called The Aristocrats on December 9th. The band is playing some mindbogglingly complex tunes ranged from Jazz Fusion to Heavy Prog.
The Aristocrats is a supergroup founded in 2011. Last December they were presenting their third studio album Tres Caballeros.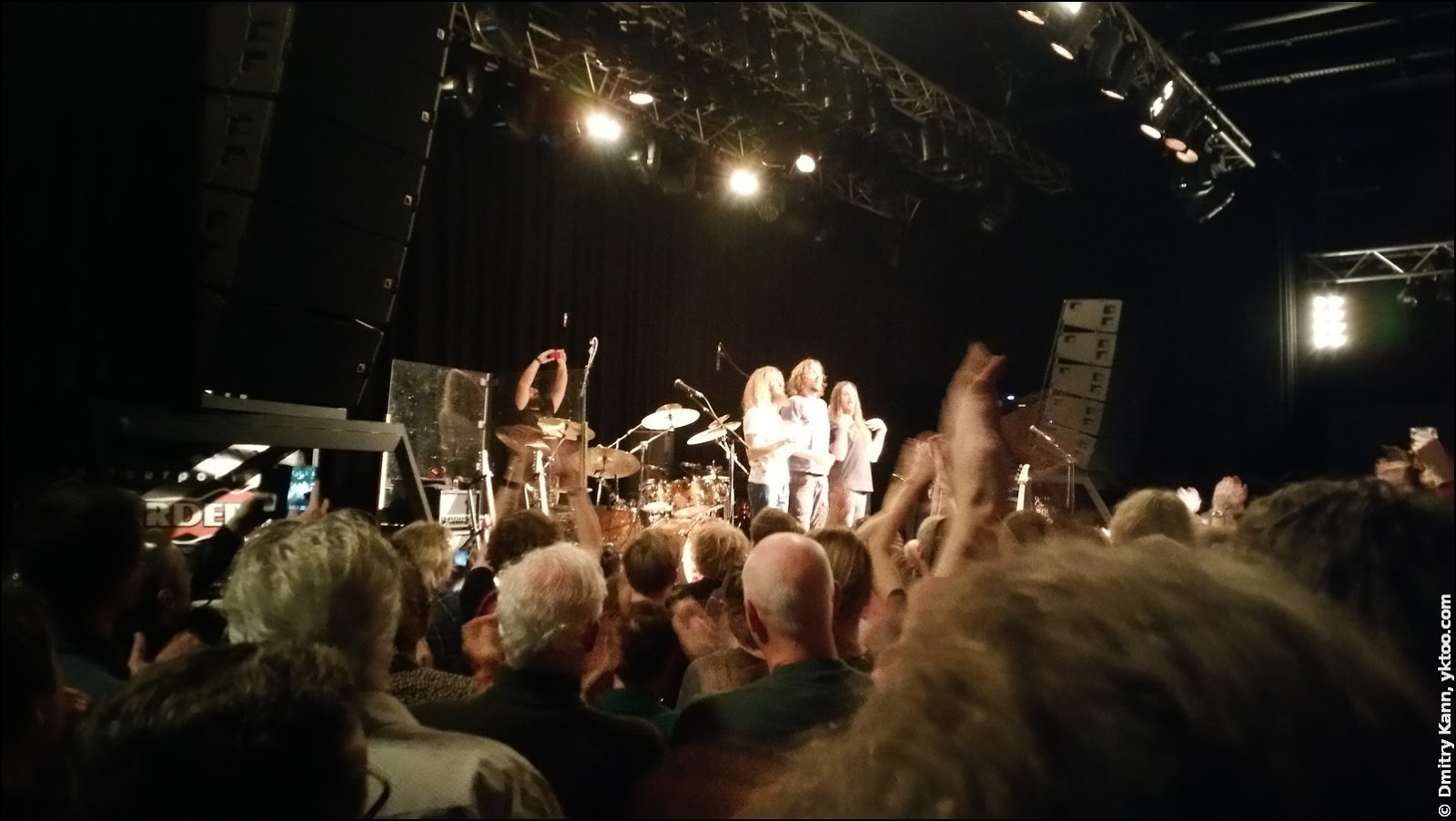 Unfortunately I can't share much of it with you this time.
The problem is that De Boerderij, where I've seen Neal Morse and Arena, has got spoilt: I was disallowed to take my camera in! I find this outrageous, especially considering how many shows I've seen here in Holland.
I tried to use my mobile for filming as the next best thing, but at a certain moment was approached by a crew member, who told me that shooting videos was not allowed at all. (On a side note, people closer to the stage were filming whatever they wanted with their compact cameras, but that lad couldn't get to them through the crowd.)
On the bright side, I have to say the three play instruments like gods. The line-up is:
Guthrie Govan (Steven Wilson, Asia, GPS, The Young Punx, The Fellowship, Erotic Cakes) – guitar
Bryan Beller (Steve Vai, Joe Satriani, James LaBrie, Dweezil Zappa, Dethklok, Mike Keneally) – bass
Marco Minnemann (Steven Wilson, Kreator, Joe Satriani, Paul Gilbert, Necrophagist) – drums
The lists of acts above should give you a hint of how brilliant they are. The brightest band member is arguably the British Guthrie Govan, which is a true guitar virtuoso. You must hear that to really appreciate his playing.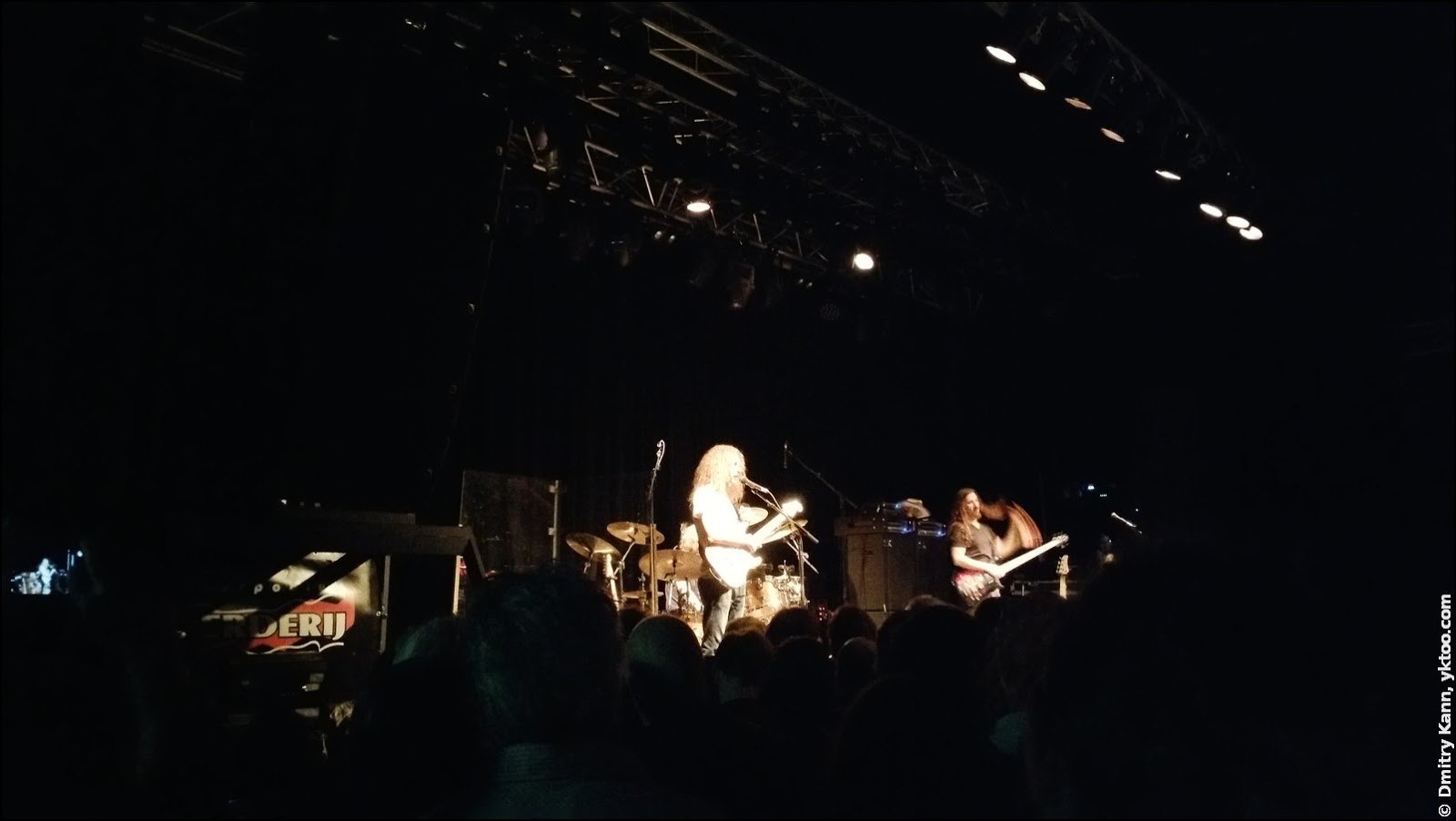 Because of the new stupid rules I was only able to record a couple of videos of a questionable quality.
The first one was a story about an incident at a gas station somewhere in Texas, narrated by the bassist Bryan Beller and going over a minor car accident, a desperate female driver and a happy settlement:
The second one was the Texas Crazypants written after this event:
Listening to their numerous stories I was a bit surprised how trite were the stories that led to their super-intricate compositions. Most of them happened "somewhere in the States during a tour."
The club was packed. However I'll try to avoid Boerderij as much as possible from now on. ■