Exactly one year ago, on January 1, 2012 I was late for the "New Year's dive", Nieuwjaarsduik, because it took me too long to find a parking space). Then I had to dive in solitude.
In case you have no idea what it is about: Nieuwjaarsduik is a stunning event when live people plunge into the water of a temperature slightly above the freezing point, organized in Holland nationwide by Unox. The main diving venue is in Scheveningen, near by the Hague, and people here run right into the North Sea.
Having taken our past experiences into account, this time we departed well in advance. So we managed to park and reach the fenced area on time.
And there…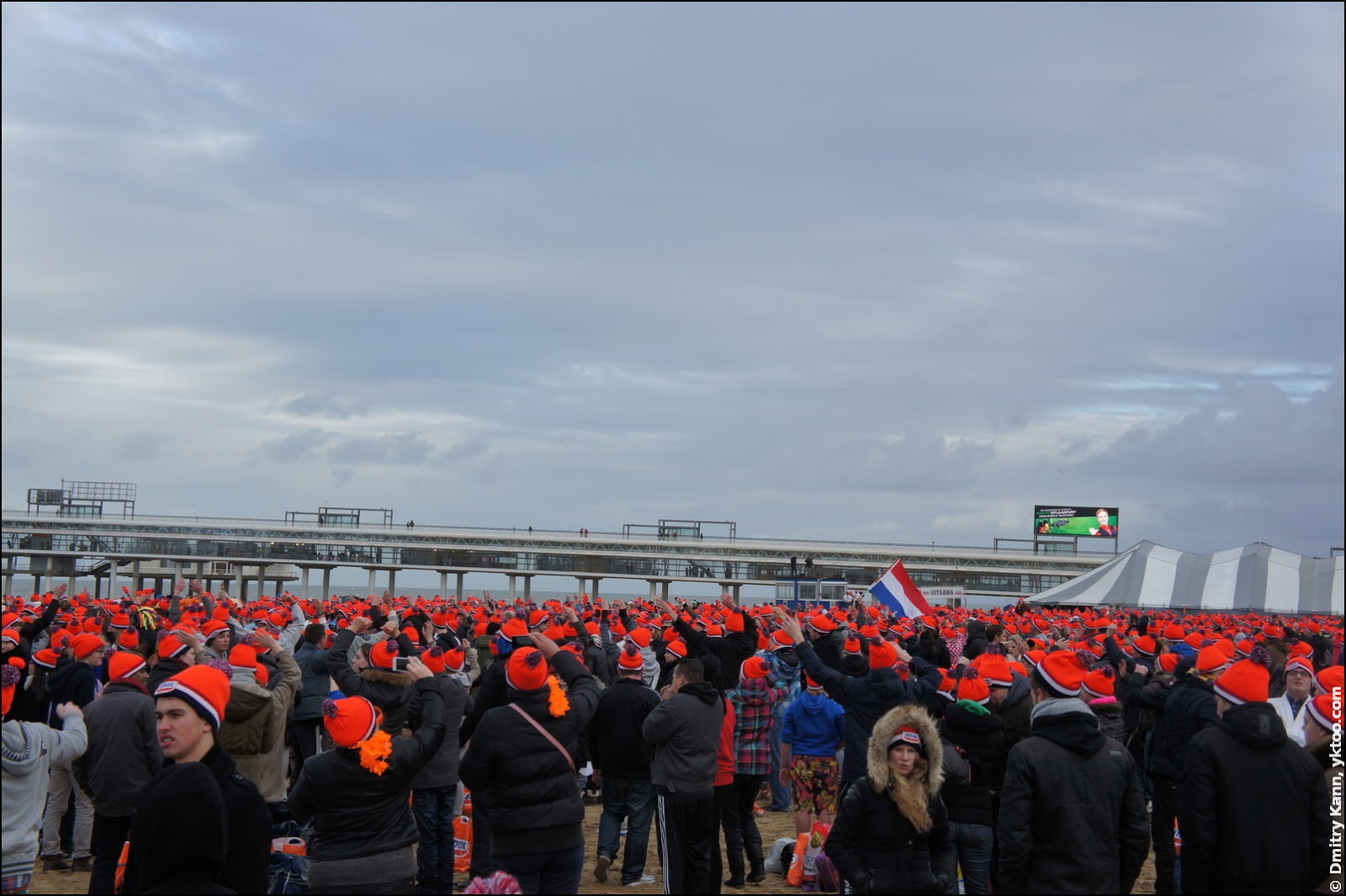 One needs a ticket to get to the event area. The ticket is exactly two euros, one of which will be spent on charity.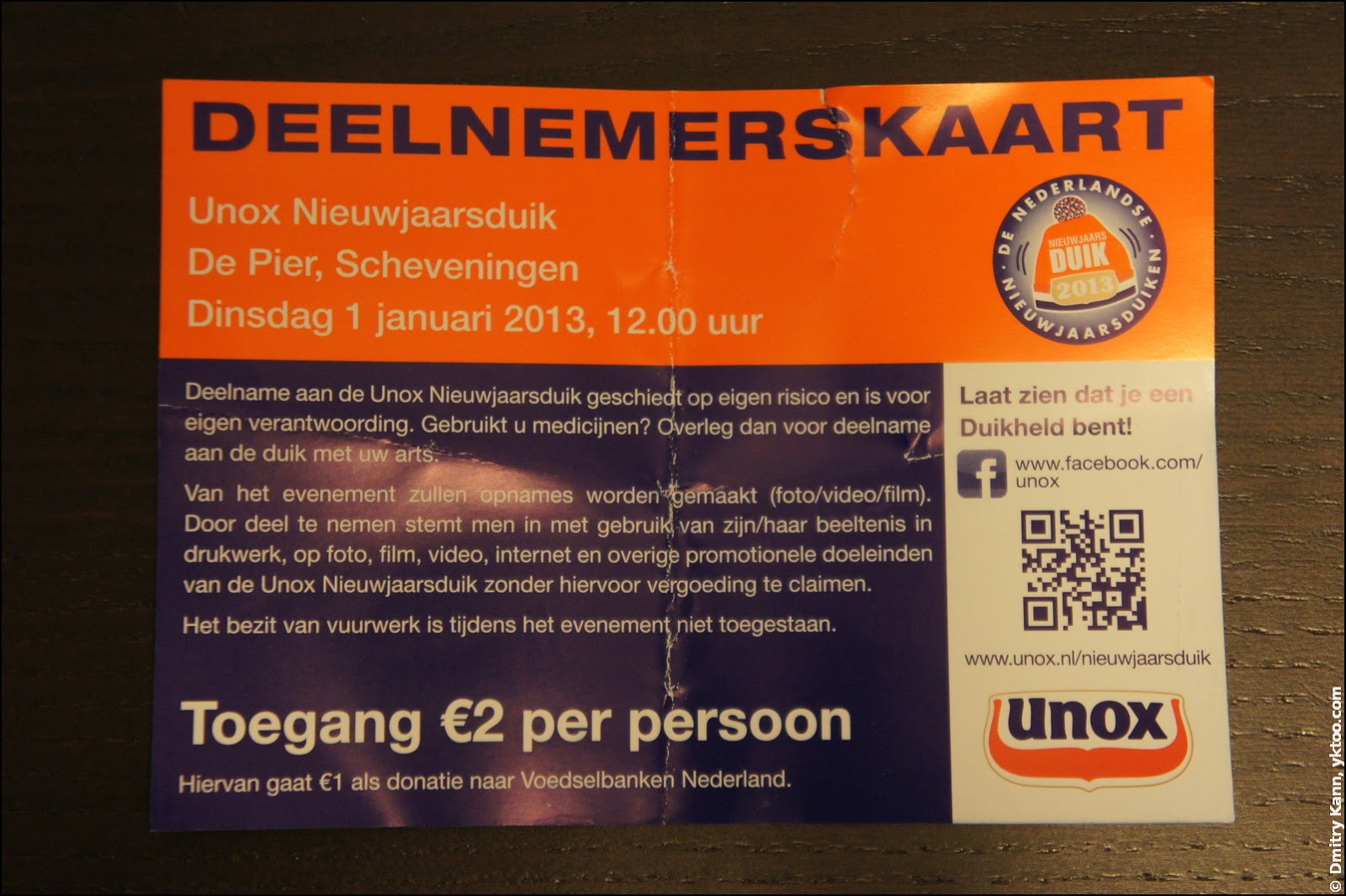 At the entrance everyone is provided with a bag containing an orange Unox cap, a big can of traditional Dutch pea soup (1.3 liters of erwtensoup) and some brochures about surviving the plunge. You're also warned that you may be photographed and filmed, and you cannot claim anything in this regard.
Environmental indicators are as follows: air temperature: +8° C, water temperature: +7° C, wind: crazy as usual, number of orange-capped people: ca. 10 thousand. Penguins and local television are also present.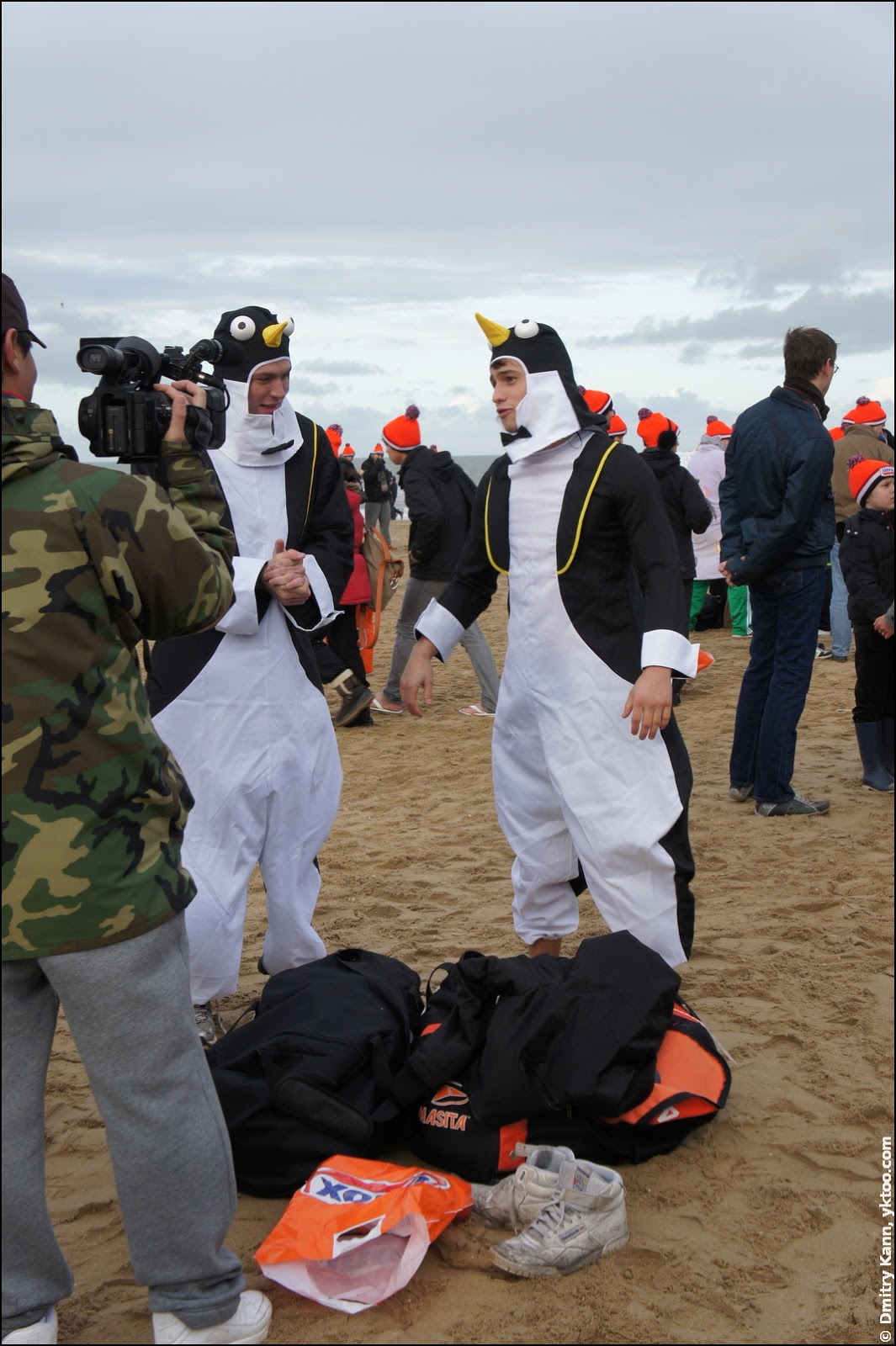 The majority of the brave is certainly youth. There is a small stage nearby with a DJ entertaining the crowd.
The show always starts at noon. As the H-hour draws near, people begin to undress. Dutch frost-resistant kids hang around as usual.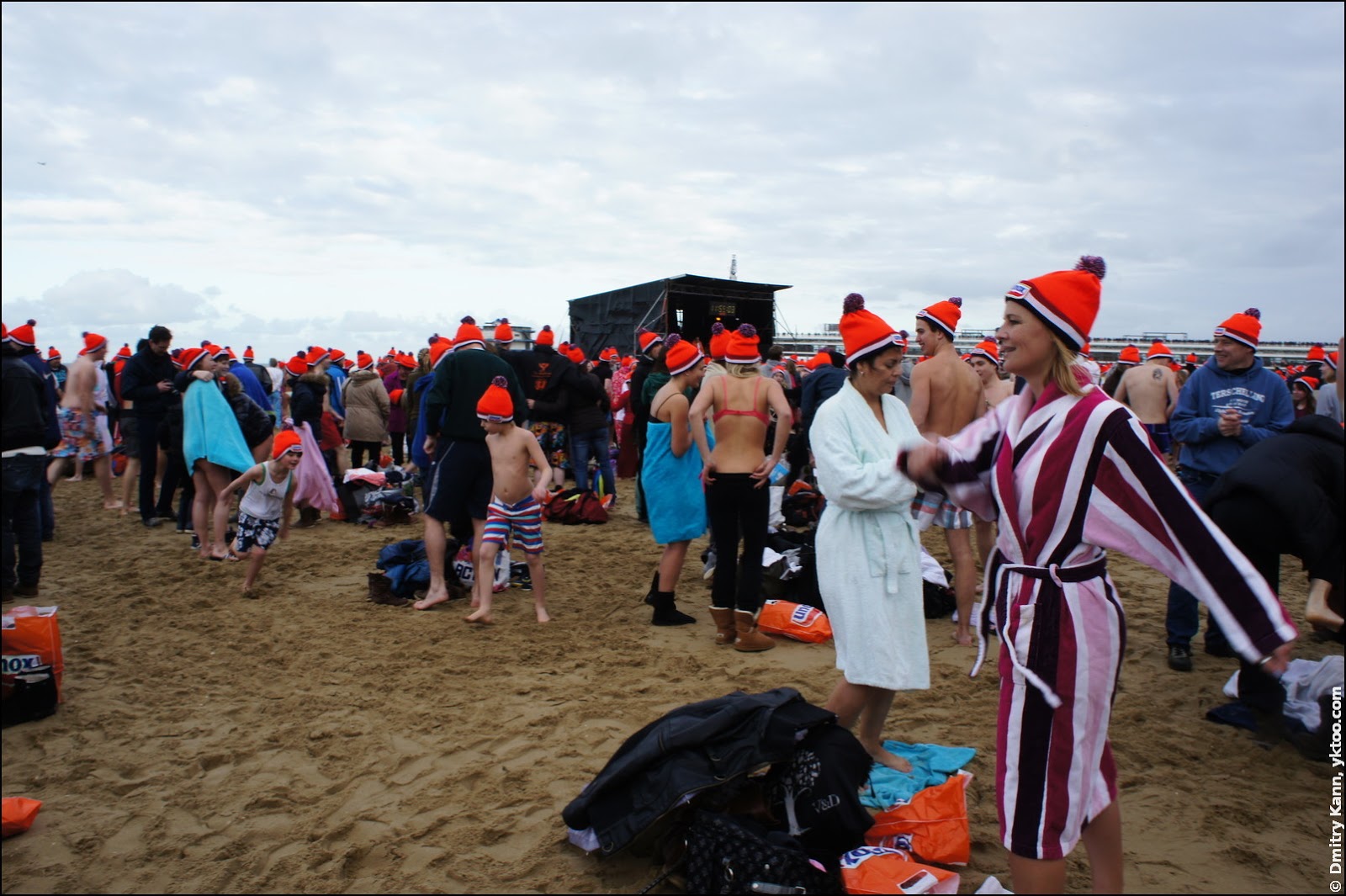 People rush into the chilling seawater, screaming, at a command from the speakers. Here's a video of that:
And those who survived are allowed now to call themselves duikheld, a dive hero.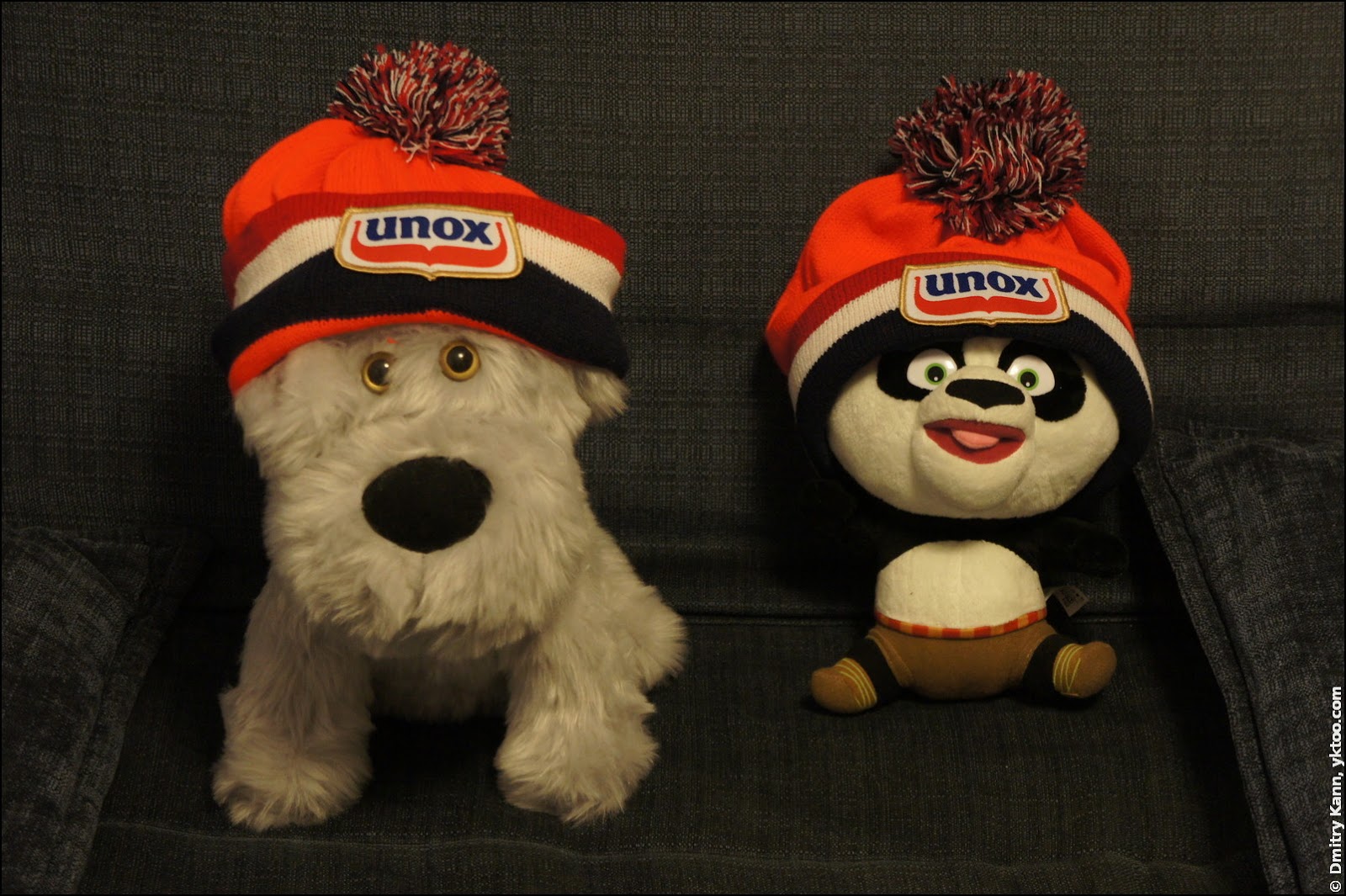 Happy New Year!