At last it looks the right way, just like it was. I'm really amazed at indefatigability of the Dutch: would you plant a half kilometer of flowers?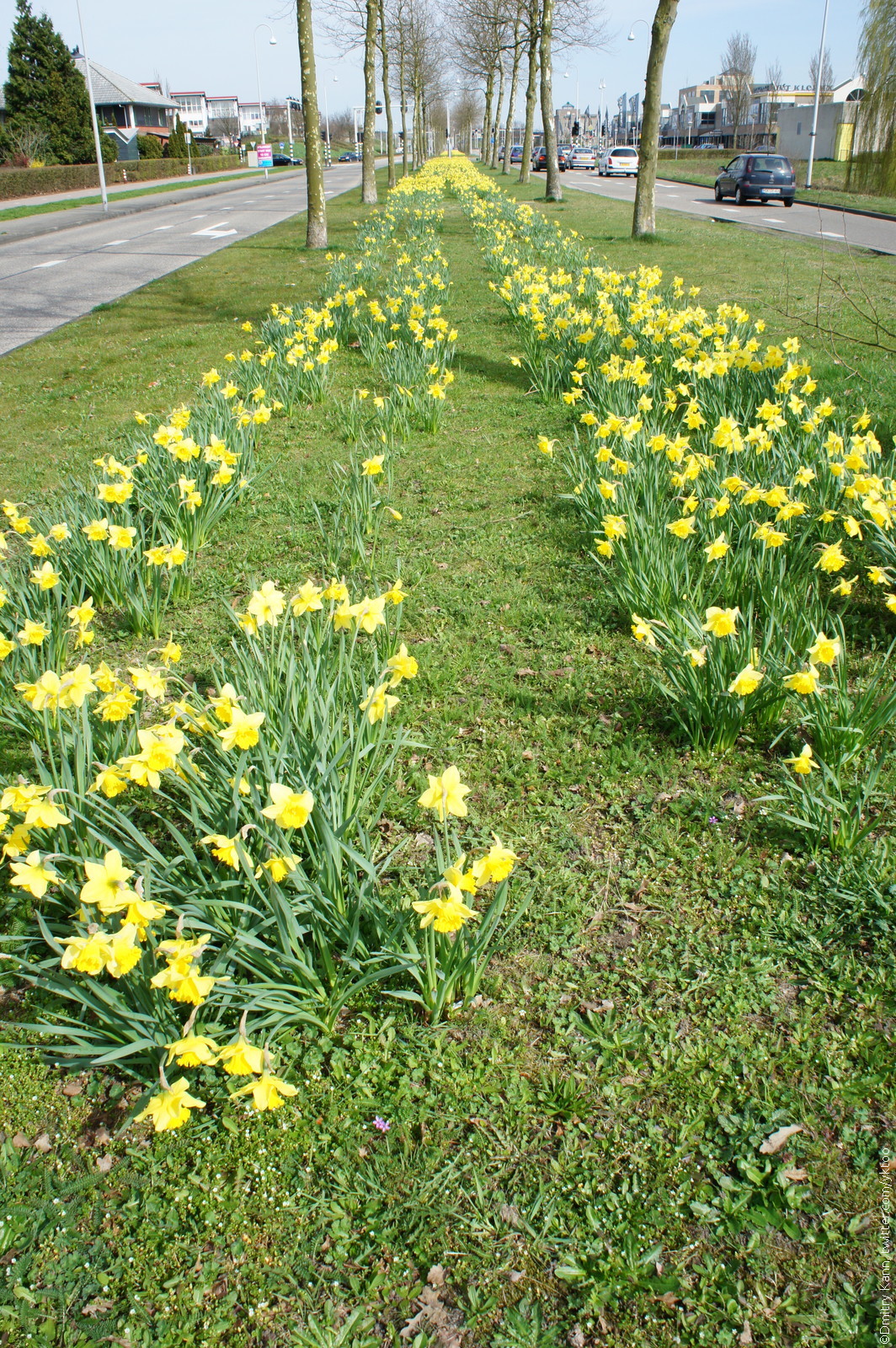 Also apple trees are blossoming, causing a kind of snowfalls in some areas: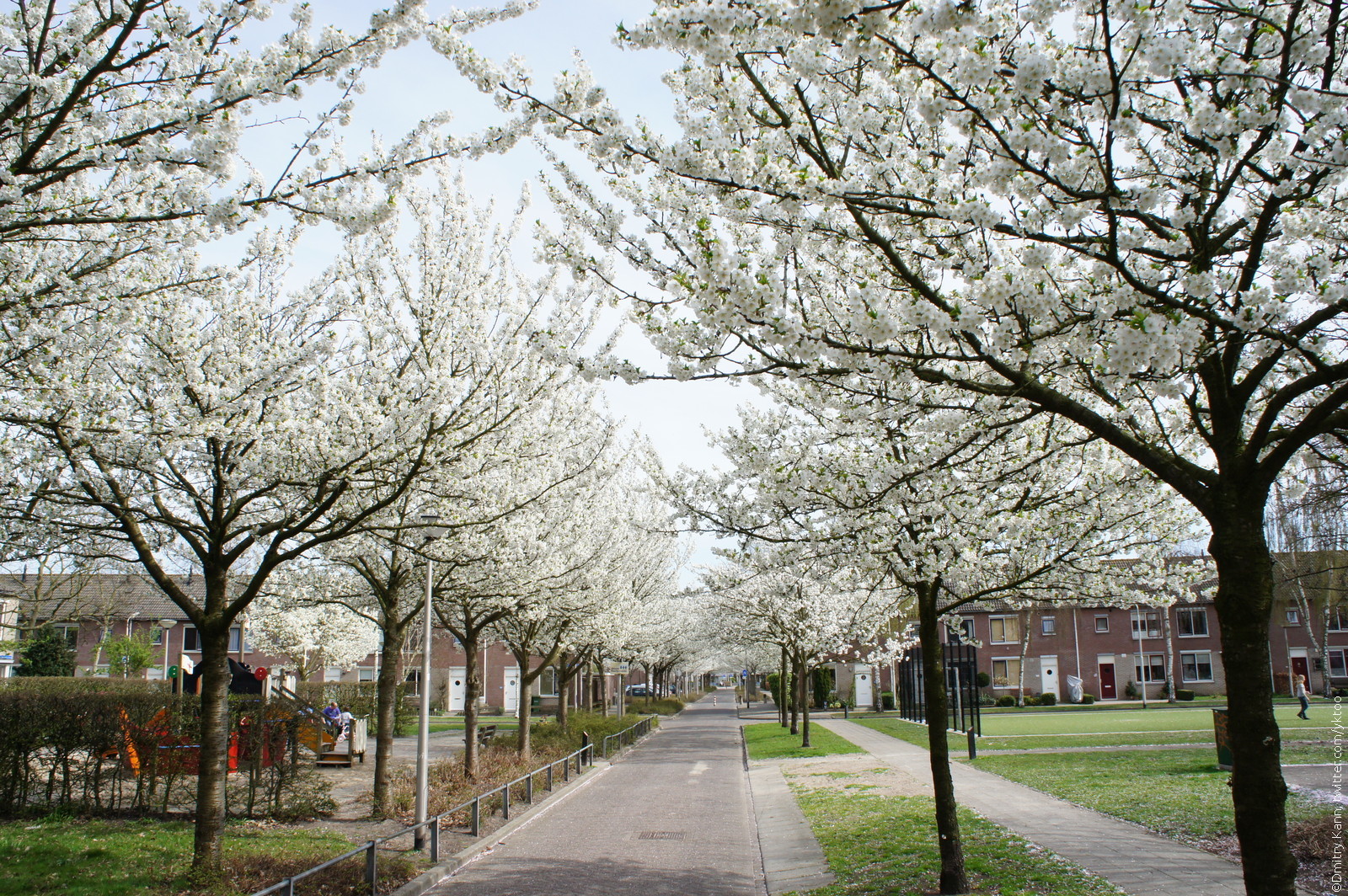 Fresh leaves are sprouting up: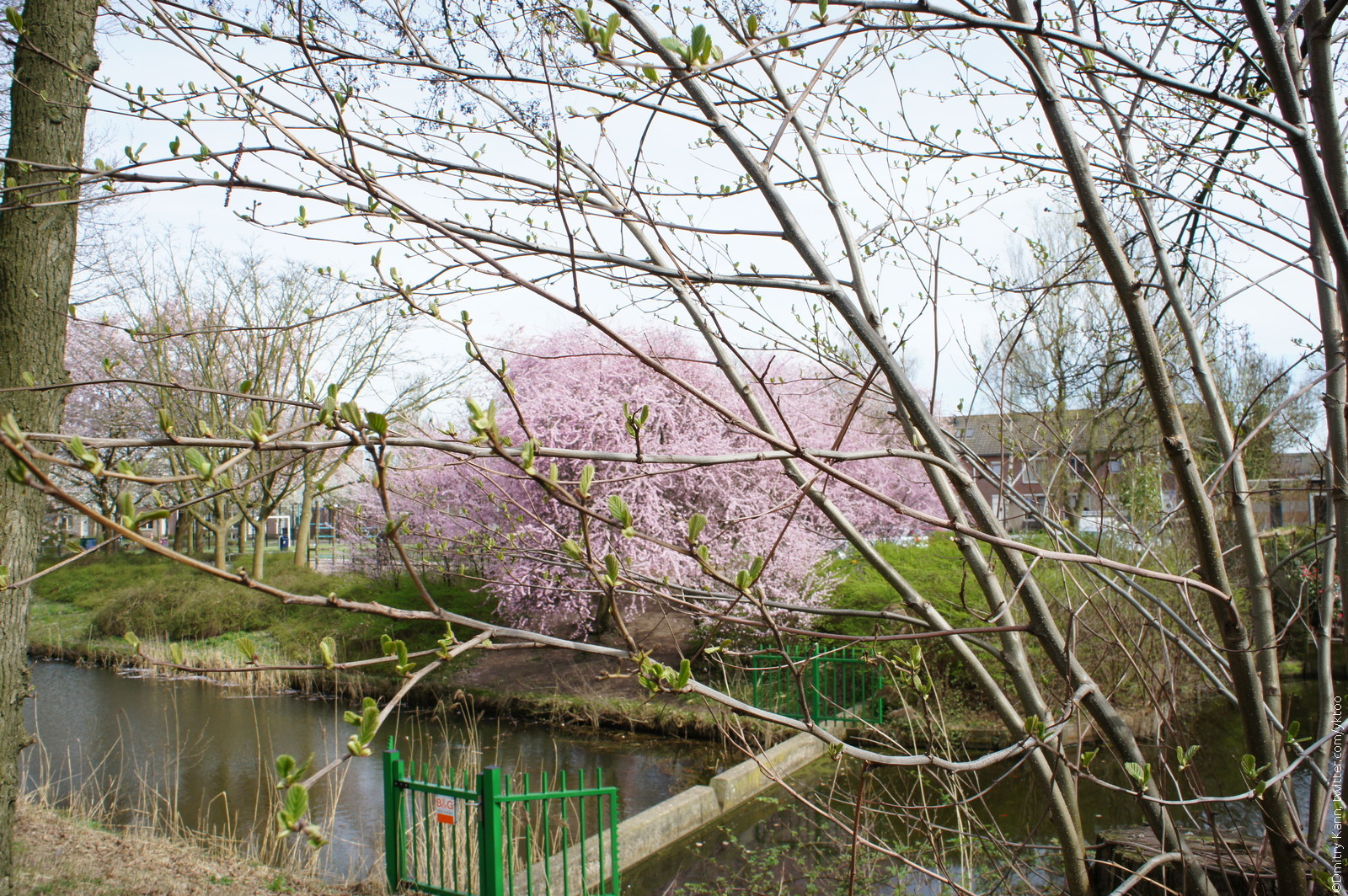 On Saturday, April 2nd it was +23° C in the shadow, which is more like a summer than a spring.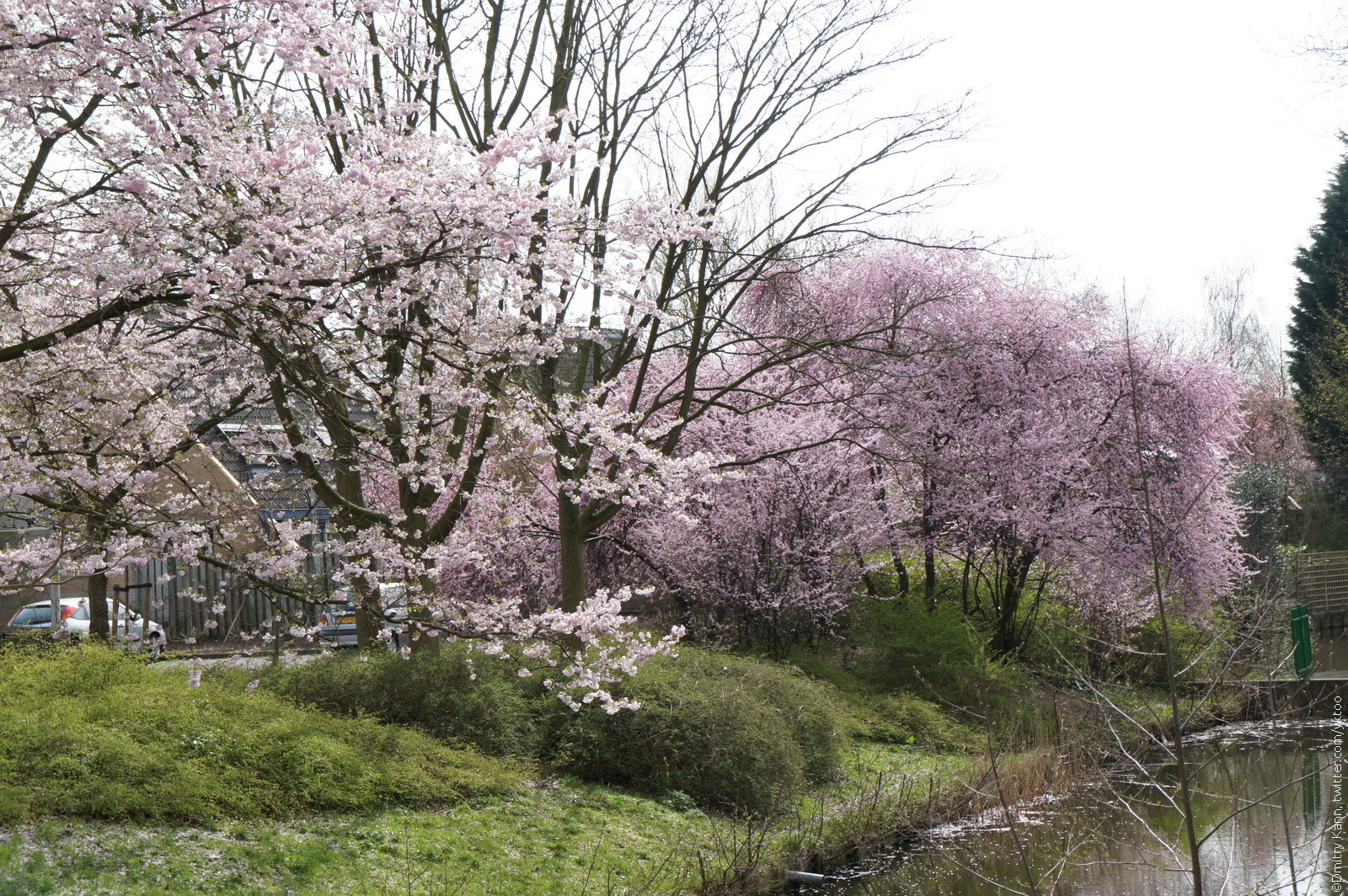 An inflatable female monster gently reminds of the speed limit established in the built-up area: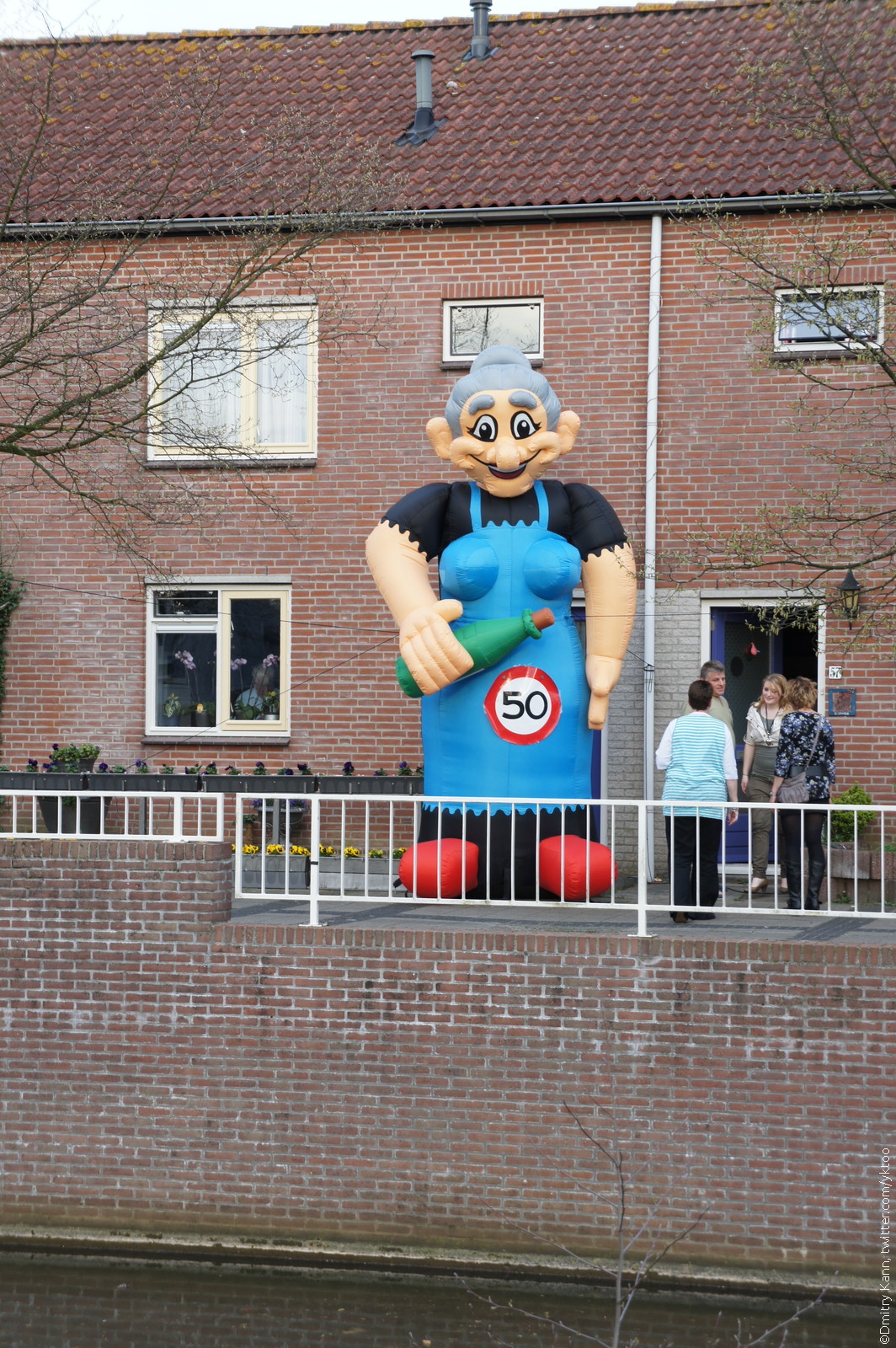 However people more versed in the Dutch tradition say that the lady above simply signifies the 50th birthday to a woman in the house. Still, reminding of the speed limit in the built-up area.
And this is how you see it in the night: